To stay motivated about your fitness routine, make exercise a family affair. Studies show that couples and families maintain their commitment by working out together. This not only fosters better health, but also closer relationships, which helps to lower stress. It's win-win.
Think outside the box when it comes to your health and fitness. Taking care of yourself doesn't always have to feel like penance for prior unhealthy behavior. Getting others involved in your health and fitness goals will keep you motivated and make those goals more fun to achieve. And when you accomplish what you set out to, you have a group of supporters at the ready to celebrate what you've done.
Including others in these activities also helps to strengthen your support network. A study showed that having a regular, unstructured period of time to interact with other people provides a great outlet for the challenges you may be going through. It also provides an opportunity for you to help others who might be in need, which can lead to improvements in mood and well-being and give you a stronger sense of self-worth.
So next time you have to go to the gym, rent bikes with a group of friends and go for a ride somewhere instead. Catching up with an old colleague? Try a making a new recipe together rather than going out for dinner. When you combine activities that feed your soul, you'll end up doing something good for the mind and body.
This content originally appeared on
doctoroz.com.
There are plenty of benefits to working out with friends and family. It provides an extra ounce of encouragement and motivation when working out together. These are people with whom you're already comfortable and have an established rapport. This takes the pressure away from performing, and perceived embarrassment away from making mistakes.
Exercising in groups of friends or family is actually better for your brain. Your neurons really get fired up when you add social contact to exercise. Research out of Princeton University found that when animals getting off the couch for the first time (figuratively, of course) are exercised in groups, they made more neurons than if they exercised in isolation. This is because beginning an exercise program is stressful and can induce stress hormones. The social support of a group you are comfortable in seems to minimize the stress and maximize the benefit of exercise on your brain.

Another reason for activating your family and friends is that by saving their mobility, you are actually saving their lives. I am passionate about this. As household leaders and health-care decision-makers, you are in a powerful position to change the lives of those you care most about. By now, your friends and family have noticed you are thriving. They are probably commenting to you about the changes in your body and attitude. Now that you have their attention, invite them to join you.

If your friends and family are already moving regularly, challenge them to join you for a workout. Make it a game. Make if fun. You will strengthen your body and your relationship.

If your friends and family are stepping away from the couch for the first time in years, invite them to join you for a mini- workout and a walk. Teach them a little at a time. Make it a game. Make it fun. You may save their lives.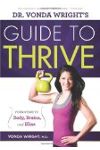 Continue Learning about Benefits of Regular Exercise