Regular exercise produces many health benefits including weight control, improved mood, better sleep and prevention of chronic disease. Finding the time and motivation can be a challenge, so make exercise a part of your daily routine by planning ahead and sticking to your routine.
Start slowly and set simple, reasonable goals. If you set the bar too high, you may give up on exercise before giving it a fair chance.
Goal 1: Walk for 10 minutes twice a day.
Goal 2: Walk for 30 minutes five days a week and add 10 minutes of resistance training.
Goal 3: Walk for 40 minutes five days per week and add 20 minutes of resistance training.
Goal 4: Once you are up to 40 minutes a day, increase your pace and not your time. (Example – if you walk one mile in 40 minutes, increase your pace so you walk 1.2 miles in 40 minutes).
Walking can be a great way to lose weight if that is something you enjoy doing. If you are busy you can pick up the pace and go for a brisk walk and still get a good workout. There is even some evidence that several shorter bouts of exercise may be better for reducing body weight and fat than one long workout.
The general rule of thumb: The more vigorous the activity, the less time you need to do it to get optimum results. And the more leisurely your activity, the longer your exercise session should be.
The added plus is any exercise that conditions the heart while building muscle causes your body to work harder -- even when it's at rest.
TRY THIS 10 MIN WALK THAT BLASTS FAT:
0:00 – 2:59: Moderate pace to warm up
3:00 – 3:59: Brisk walk
4:00 – 4:29: Jog
4:30 – 5:29: Brisk walk
5:30 – 5:59: Jumping jacks in place
6:00 – 6:59: Brisk walk
7:00 – 7:29: Jumping jacks in place
7:30 – 8:29: Brisk walk
8:30 - 8:59: Jog
I have deliberately chosen walking to be my ally in the fight against weight problems as it is part and parcel of our humanity, inscribed in our nature and our genes. Walking is one of the best ways of fighting against the artificiality of our way of life. By walking we do ourselves good, and as we gradually find pleasure in it, we end up needing to walk.

Once we learn how to walk, we walk as naturally as we breathe. Indeed, walking is so simple and automatic that it allows you to do almost anything else at the same time. When you are out walking, you can observe and enjoy your surroundings, think, plan your day, talk to your fellow walker, even make a phone call. Life does not come to a halt when you are out walking.

You can walk for hours without getting tired. The physical effort is spread widely over areas of bones and muscles. For a serious hike, you need proper walking shoes, but normal shoes, even shoes with a moderate heel, are fine for everyday walking to lose weight. Walking does not make you sweat to excess, and you can walk whenever there is an opportunity, wearing whatever you want. There is no need for any sports gear, showering, or change of clothes.

It is hard to imagine the muscular complexity of such a simple and spontaneous activity. What is more, the muscles most involved in walking are the body's biggest load bearers -- that is, they burn up the most calories.

This may come as a surprise, but walking burns up as many calories as playing tennis and many other sports. Calorie burning is optimized because it is a constant and uninterrupted activity, whereas in a tennis match half your time is spent with breaks in play and waiting for the ball to return. And unlike tennis or other equipment-dependent sports, walking can be undertaken at a moment's notice to fill in some spare time, anywhere, and at any hour of the day or night.

As the only activity that can be accepted as part of your core of new habits, and for all the reasons previously mentioned -- it is easy, natural, healthy, and free from danger of injury or cardiovascular risk -- walking is the activity that people will most easily agree to undertake regularly.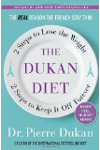 Walking will be a great way to strive towards your weight loss goals. In addition, you must focus on sound nutrition. You should not expect to just exercise along and achieve your weight loss goals. In order to be successful you must be active and you must eat right!
Beyond walking, you should consider strength training. Resistance bearing exercises will truly assist you to lose weight and will be very beneficial to your body.
Depending on your current level of fitness and what your weight loss goals are, walking can be a great way to start making progress towards your goals. The problem with walking, if it is your only form of cardio, is that the human body was designed to walk effeciently. This means that you burn minimal calories while walking, roughly 80-100 calories per mile! As a refresher, there are 3500 calories in 1 pound of body fat. So in order to lose 1 pound a week you need to burn 500 calories per day in excess of what you take in. Unless you are reducing your calorie intake (which you should be) you would need to be walking 5 miles a day.
Now if this is the only form of cardio you are currently capable of, then great, it's definitely better than nothing. But as soon as you are able to increase the intensity of your cardio, do so. The body will plateau pretty quickly if you stick soley to walking. When this begins to happen, implement some tactics that will increase your calorie burn such as walking on an incline (without holding on to the treadmill), carry light weights as you walk, doing walk/jog intervals, pausing during your walks to do sets of jumping jacks, etc.
The larger the calorie defecit you create the quicker you lose weight. So focus on working out smarter by choosing exercise routines that offer as much bang for your buck (calorie burn per hour) as you can safely handle. This will help you meet your fitness goals quicker and reduce your chances of hitting a plateau!
Continue Learning about Benefits of Walking

Think a daily walk can't do much for your health? Actually, walking has numerous benefits, whether you're trying to lose weight, boost your energy levels and mood, or clear your mind. Just 30 minutes of walking a day can put you o...
n a path to reduce your risk for stroke, diabetes, high blood pressure and forms of arthritis. Learn more about getting the most from a walk with expert advice from Sharecare.
More