Wearing the correct fit bra can help maintain the shape of your breast and reduce skin and tissue laxity. After performing thousands of breast surgeries, my patients had great difficulty finding the correct fit bra. I personally looked at all the flaws and problems with the great number of sports bras available and created the DrLinderBra-tm. Features include: Bi-directional stretch, 95% cotton with 5% spandex to allow comfort and support, side-adjustible straps with reinforced clips to bring waistline in or out up to 1 and a half inches (pregnancy, post-operative swelling, and menstrual cycle), reinforced #3 United States made zipper with frontal padding to prevent irritation. This bra is fit by Chest wall diameter (32 A and 32 C both wear same Small bra) not by specific Cup size. My patients are instructed to always wear this type of bra to sleep as well to prevent gravitational descent of the breasts.
It's estimated that 80 percent of women don't pick the right bras. How so? Some pick a cup size too small (perhaps to give more lift). Some pick a band that's too tight or too loose. The effect: Besides being the source of pain, a poorly fitted bra can change the shape of your breasts over time. And unsupported breasts actually sag faster. Since much of the droop comes at night while you sleep braless, you might even consider wearing a bra to bed. For the best fitted bra: Get a professional fitter to take your measurements (measure from under the breasts for the number, and around nipples for the cup size).
You can get a good idea for yourself with these guidelines: If the straps fall down, then the band size is too large, and if the breast does not fit within the cup, then it's too small.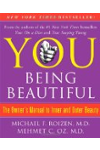 Continue Learning about Beauty & Culture