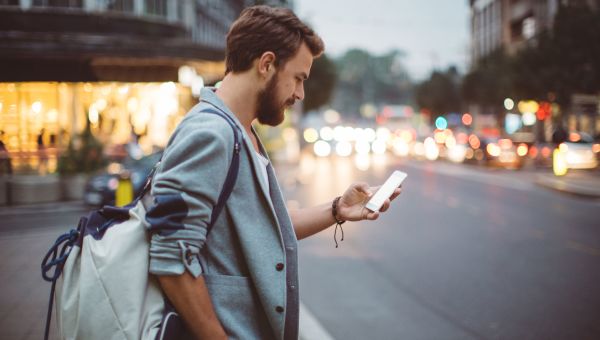 Carrying a heavy bag on one shoulder can sprain your back. Here's what you can do instead to protect your posterior.
From your lunch to your water bottle to your gym clothes to your sneakers, we know that packing light is no easy feat if you're trying to stay healthy. But hiking it up on one shoulder can cause major neck, back and shoulder problems.
Research shows carrying a heavy load on one shoulder strains the trapezius, a back muscle covering most of your upper back. It can also strain the back of the neck, and the erector spinae, a series of muscles that run up the back from your tailbone to your head. Moreover, you can trigger tendonitis or irritate your shoulder bursa (the cushion in your shoulder joint), causing bursitis. One small study even found regularly carrying a bag on one side can alter your gait.
So, the next time you pack your bag, evaluate what things you really need and get rid of the nonessentials. Still shoulder-breaking? Divide the contents into two bags and carry one on each side. Better yet, consider a rolling briefcase (wheels really were a great invention!) with dual backpack straps, in case you need to carry it.
Medically reviewed in December 2019.