There are many things you need to have to bring a baby home from the hospital or birthing center. Several absolutes are a car seat to travel with the baby and a place for the baby to sleep. Of course there are things like clothes, diapers, blankets, thermometers etc. Many things aren't critical that very first day. Things like high chairs can even wait till the baby is ready to use them. There is a good checklist in the Book YOU RAISING YOUR CHILD, by Dr. Mehmet Oz and Dr. Michael Roizen. Many parenting magazines found in the waiting room of your provider also have these checklists for free as so many childbirth or parenting classes. Taking classes will help you make all the necessary purchases before your new little bundle of joy makes his/her appearance.
Here's a checklist of baby supplies and baby-friendly things to make sure you've got everything in place before your baby comes home:
Infant car seat -- and make sure you've practiced installing it!
Extra electric outlet covers.
Crib, bassinet, or co-sleeper.
Storage area for clothes and diapers.
Place to change the baby (changing table, padded foam form that attaches to any bureau top, changing pad if you plan to use the floor or bed).
Large tote or diaper bag. Diapers. Expect to use 350 disposables the first month. If using cloth, contact the delivery company, because you'll need 90 the first week; also buy 6 to 10 diaper wraps or plastic pants and 4 sets of diaper pins, or "snappies."
Diaper pail or garbage can.
Alcohol-free wipes.
10 to 12 extra cloth diapers for burping and other uses.
5 to 10 T-shirts or Onesies. Kimono style is easiest; avoid those that slip on over the head.
3 to 5 pairs of booties and/or socks.
1 or 2 knit hats.
1 sun hat (if summer).
5 to 7 cotton sleepers or gowns.
1 or 2 fleece sleepers, depending on season or temperature of room.
1 bunting (if winter).
5 to 7 receiving blankets.
1 or 2 thermal blankets.
Waterproof mattress pad for crib.
3 or 4 bed pads for crib.
3 to 5 soft washcloths.
3 to 5 hooded towels.
Baby nail scissors or clippers.
Digital thermometer.
Baby brush and comb.
Mild soap.
Baby shampoo.
Petroleum jelly.
Diaper rash cream.
Q-tips (not for ears!).
Cotton balls.
Rubbing alcohol (for umbilical cord care).
Mobile (high-contrast colors).
Baby monitor.
Baby tub or large sponge to lay baby on in bathtub or kitchen sink.
If bottle-feeding: bottles, nipples, bottle brush, formula.
Perfume- and dye-free laundry detergent.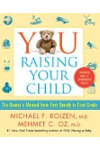 Continue Learning about Baby Care Essentials