The different types of aromatherapy are cosmetic, massage, and olfactory. However, regardless of which type of aromatherapy you choose, essential oils should always be diluted in a carrier oil or water.

• Cosmetic aromatherapy combines essential oils with facial, skin, body and hair care products.

• Massage aromatherapy combines the healing touch of massage therapy with the aromatic benefits of essential oils.

• Olfactory aromatherapy releases essential oils into the environment around you either by inhaling or diffusion. For inhalation, you can either dispense the essential oil into a handkerchief or spray a mixture of essential oils and distilled water into the air and breathe in. Diffusion is the evaporation of the aromatic components of an oil into the atmosphere using aromatherapy equipment.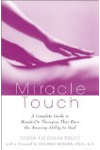 Continue Learning about Aromatherapy