What are the benefits of aromatherapy?
Aromatherapy uses the power of distinctive-smelling essential oils derived from fragrant plants. These wonderful smelling oils hijack stress and promote relaxation by affecting parts of the brain that control mood and emotion. They can be inhaled directly, used in a diffuser that atomizes droplets into the air, or diluted in a solution that is applied on the skin. Essential oils are also used during Shirodhara, a form of Ayurveda medicine developed by Hindus now practiced in the West.
Essential oils can be used to promote general well-being and as a supportive therapy to help ease side effects of treatment, particularly helpful during cancer chemotherapy. Certain essential oils are thought to have antibacterial, antiviral, and antifungal properties and can help to reduce muscular aches and pains caused by inflammation.
This content originally appeared on
doctoroz.com
The alleged benefits of aromatherapy range from stress relief to enhancement of immunity and the unlocking of "emotions from past experiences." Many oils have proven antiseptic properties and can be used as first aid and as an ongoing treatment for cuts, burns, insect bites, and bruises. Some other oils are anti-inflammatory, anti-bacterial, and antibiotic, among many. Oils with anti-fungal properties can be used in such conditions as athlete's foot and other fungal infections. Some can be used as an aid in the overall management of more serious conditions, such as candida, arthritis, and chronic pain.

A study published in the Headache Quarterly reported on the effects of inhaling green apple fragrance to reduce the severity of migraine headaches. The researchers theorized that since certain ambient odors reduce anxiety, green apple aroma may affect emotions positively in other contexts, helping to reduce the severity of migraine symptoms during an attack. Fifty patients were asked to rate the severity of their headaches at the onset and 10 minutes later during three separate headache episodes. The first and third episodes served as controls, but during the second headache episode, the subjects sniffed green apple fragrance from an inhaler. The resulting data indicated that green apple aroma may be useful as an adjuvant therapy in managing chronic headache.

In a study done in London, England, researchers studied the effects on brain wave patterns when essential oils are inhaled or smelled. They found that oils such as orange, jasmine, and rose have a sedative, tranquilizing effect and function by altering the brain waves into a rhythm that produces calmness. Furthermore, stimulating oils-basil, black pepper, rosemary, and cardamom-work by producing a heightened energy response.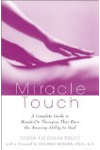 Aromatherapy can be used in a variety of ways to relieve pain, improve mood, and promote relaxation. Aromatherapy is the use of essential oils from plants, either inhaled or massaged into the skin, for healing. According to the University of Maryland Medical Center, certain essential oils can be used in pregnant women to reduce anxiety and fear, decreased need for pain medications during delivery, and reduced nausea and vomiting during labor. Aromatherapy has also been used in massage therapy to help people with depression in addition to traditional therapy and medications. The use of citrus oil may also boost immune function. At this time, there are few studies that have looked at the safety and effectiveness of aromatherapy in people and scientific evidence is lacking to recommend the routine use of aromatherapy.

One of the biggest benefits of aromatherapy is that it works quickly, says integrative medicine specialist Dr. Tasneem Bhatia. To find out how to use the power of scent for immediate stress relief, watch the video.
Dr. Tasneem Bhatia - What are the benefits of aromatherapy?
The therapeutic use of essential oils has been around for thousands of years. For treatment of multiple sclerosis, the NMMS recommends essential oils of juniper as well as rosemary. Essential oils can be used for a soothing massage, an inhalant, for use in a bath or fragrance in a room. Essential oils should be diluted . . . a few drops in the bath or a bowl of water in the room to inhale. They must also be diluted before use directly on the skin. In addition to rosemary, the NMMS suggests black pepper oil for constipation; juniper for water retention; chamomile for sleep disturbances; and green apple fragrance to reduce headaches. Aromatherapy has never before been scientifically tested, but it is currently undergoing trials at NHS hospitals to see if it reduces pain and anxiety and if it can treat infections.
Also widely marketed, but not mentioned by the NMSS, is lavender, which consists of essential oils with over 100 compounds. It is commonly used to reduce tension, restlessness, depression, and insomnia. Lavender has been shown to cause sedative effects in rats. Caution is suggested when using alcohol or other sedative drugs. Adverse reactions include constipation, skin irritation, headache, and nausea. It is considered poisonous if swallowed.
Lemon balm is a member of the mint family that has been used to relieve anxiety and insomnia. As an inhalant, it is used for Alzheimer's disease. As aromatherapy it is well tolerated. Ingested, it can cause nausea, vomiting, dizziness, and stomach pain.
Skullcap is used for its calming effect on the body, to relieve insomnia, and to lessen the symptoms of alcohol withdrawal. Adverse reactions include liver toxicity and, in overdose, seizures or stupor. It may interact with and cause an altered effect on serum immunoglobins.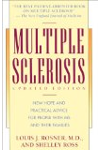 More About this Book
Multiple Sclerosis
Too often, multiple sclerosis is thought of only as "the crippler of young adults." But in fact, 75 percent of all people with MS will never need a wheelchair. In Multiple Sclerosis, Dr. Louis J....
Aromatherapy is the use of essential oils to help mom during her labor. They can be used to promote relaxation, to hide some of the smells of the hospital and the birth process, and to encourage pain relief. High quality essential oils are used instead of the perfume versions. Fragrance can be added to tubs along with hydrotherapy, put in a spray of distilled water to use on linens or placed of a cotton ball close to mom, as well as added to massage oils and lotions.
Lavender can be used to dull pain and promote calm and relaxation.
Geranium can help with balancing mom's emotions and to aid in her breathing.
Jasmine is also helpful in pain relief and muscle spasms.
Neroli is used to ease mom's fear and anxiety
Ylang Ylang is used to lower blood pressure and for its calming and antidepressant effects.
Rose has been used to increase uterine tone.
Clary Sage is used to relieve tension
Grapefruit is used for its uplifting properties and to relieve anxiety
Lemon is also useful in promoting energy
Ginger, peppermint and spearmint, vanilla and cinnamon and combinations of some of these have been used to ease nausea.
It is important when using aroma therapy to pick something that agrees with mom. Avoid scents that can hinder or harm the process and choose one that mom finds soothing and pleasant.
Continue Learning about Aromatherapy

Aromatherapy uses scents to soothe your body, which may help relieve nausea, pain and stress.