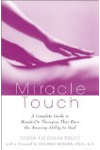 In Egypt, aromatherapy was used more than 3,000 years ago to cure illness. Ancient Egyptians also used aromatic plants and oils for massage, embalming, and cosmetics. The most famous Egyptian fragrance, kyphi (the name means "welcome to the gods"), was said to induce hypnotic states.

There are biblical records of herbal use in the Middle East more than 2,000 years ago, particularly the fragrant herbs myrrh and frankincense. Accounts are written of the ancient Hebrews using aromatherapy fragrances to consecrate their temples, altars, and priests. In fact, the book of Exodus in the Old Testament of the Bible gives the recipe for the holy anointing oil given to Moses for the initiation of priests: a blend of myrrh, cinnamon and calamus, mixed with olive oil.

Aromatherapy was commonly used in Greece. Before going to battle, Greek warriors anointed themselves with oils, and by the 7th century BC, hundreds of perfumers set up shops in the mercantile center of Athens. Aromatherapy was used in early Rome, where clients would be massaged with oil after taking a bath.

During the Middle Ages in Europe, such plants as cypress, clove, and rosemary were burned to help control the plague. The use of aromatherapy moved to the Far East, and in China upper classes made lavish use of fragrance. Some of the most commonly used aromas were jasmine, which was used as a general tonic, rose to improve digestion, chamomile to reduce headaches and colds, and ginger to fight coughs and treat malaria.

Even though incense didn't arrive in Japan until around 500 AD, the Japanese turned the use of incense into a fine art, having perfected a distillation process. Incense was burned for ceremonial purposes and students performed story dances for incense-burning rituals.

On the other side of the world, the Aztecs used aromas and essence for medicinal purposes, massaging injured warriors with scented salves in the sweat lodges. Massage ointments of valerian and other herbs were made by the Incas, and in Central America, the Mayans steamed their patients in cramped clay structures.

North Americans used aromatherapy in more traditional ways, using steam to treat congestion, chronic pain, headaches, fainting and other problems. Echinacea, a commonly used herb today, was used as a smoke treatment for migraines or headaches.

Even though this complement to touch therapy has strong ancient roots, it was not actually called "aromatherapy" until the 1930s.