It's important to recognize the difference between concern (functional) and anxiety (dysfunctional). In this video, personal coach Valorie Burton explains that concern usually leads to productive action, while anxiety just creates unnecessary worry.
In general, functional anxiety is connected to a specific situation. For example, you may feel anxious about giving a presentation, but once it's over, the anxiety dissipates. With dysfunctional anxiety, you may not be able to identify what triggered the anxiety, and the emotion may not be time limited. In other words, you may have a general sense of anxiety that doesn't seem to be connected to a specific situation, or the anxiety doesn't go away even when the situation has come to an end.

A second indicator of dysfunctional anxiety is that it may be much more intense than a typical anxiety response. Functional anxiety is uncomfortable. For example, when you're thinking about giving a presentation, you may experience a racing heart, shakiness, and even nausea. However, dysfunctional anxiety can become so intense that you have a panic attack. Finally, you can tell that anxiety is dysfunctional if it is interfering with your life in some way; for example, with your ability to perform at work or school or to engage in social activities or relationships.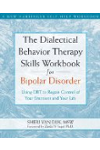 Continue Learning about Anxiety