Anxiety and depression are real illnesses. If you or a loved one suffers with either of these potentially debilitating conditions, you are not alone. Anxiety disorders are the most common class of mental disorders present in the general population, according to the Centers for Disease Control and Prevention (CDC).
The National Institutes of Health (NIH) reports that 38 million Americans suffer with anxiety and depressive disorders each year, and 75 million will be afflicted with them at some point in their lives.
Finally, The World Health Organization projects that major depression will be the leading cause of disease burden by the year 2030.

Nearly 18 percent of people in the U.S. experience an anxiety disorder in any given year, according to the Substance Abuse and Mental Health Services Administration (SAMHSA). Depression and anxiety are the most common mental health disorders in the nation.
Trinity Health is a Catholic health care organization that acts in accordance with the Catholic tradition and does not condone or support all practices covered in this site. In case of emergency call 911. This site is educational and not a substitute for professional medical advice, always seek the advice of a qualified health care provider.
Over 20 million Americans are afflicted by anxiety disorders, ranging from panic attacks to general anxiety and phobias. University of California at Los Angeles (UCLA) researchers believe that less than 25 percent of adults with anxiety disorders receive treatment.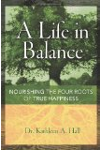 Continue Learning about Anxiety