Cognitive therapy is one of the few forms of psychotherapy that has been scientifically tested and found to be effective in over four hundred clinical trials for many different disorders. In contrast to other forms of psychotherapy, cognitive therapy is usually more focused on the present, more time-limited, and more problem-solving oriented. Indeed, much of what the patient does is solve current problems. In addition, patients learn specific skills that they can use for the rest of their lives. These skills involve identifying distorted thinking, modifying beliefs, relating to others in different ways, and changing behaviors.

Cognitive therapy was originally developed by a psychoanalytically (Freudian) trained American psychiatrist named Aaron T. Beck. Cognitive therapy is one of the therapeutic approaches within the larger group of Cognitive Behavioral Therapies (CBT) and was first expounded by Beck in the 1960s. It is a form of psychotherapy using imagery, self-instruction, and related techniques to alter distorted attitudes and perceptions. Cognition (thinking) is seen as the most significant factor in psychological problems and their treatment.
Cognitive therapy is based on the work of Aaron T. Beck, M.D., a world authority on mood disorders. The word cognitive refers to how you think about things at any particular moment. Dr. Beck's thesis is simple: When you are depressed or anxious, you may be thinking in an irrational, self-defeating manner that limits your choices and your sense of hope. When you make an effort to retrain yourself and think differently about situations, you can reduce your physical and emotional symptoms and reduce your level of distress. This process is called a "mental tune-up."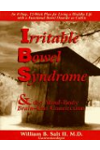 Continue Learning about Anxiety Disorders Treatment