To minimize your child's side effects from Luvox (fluvoxamine), a drug prescribed to treat obsessive-compulsive disorder (OCD) in children and teens ages 8 to 17, you should:
Make sure your child takes Luvox as directed by the doctor. She should not take more or less or take it more or less frequently than recommended. She also shouldn't stop taking the medicine without talking to the doctor first. Abruptly stopping Luvox may cause withdrawal symptoms.
Give her doctor a list of all her other medications (prescription and nonprescription), supplements and herbal remedies. Check with the doctor before she starts any new medication or supplement.
Talk to her doctor about her medical history and your family's medical history. Certain conditions may make side effects more likely.
Talk to your child about the dangers of smoking, drinking alcohol or using drugs recreationally while taking Luvox. These behaviors may increase side effects or make Luvox less effective.
Make sure your child keeps her medical appointments. The doctor may want to monitor her response to Luvox, watch for side effects and make sure her growth remains normal.
If your child experiences side effects, call the doctor as soon as symptoms appear. It's especially important to respond to these symptoms:
sudden or severe changes in mood, actions or behavior. Luvox is a selective serotonin reuptake inhibitor (SSRI), and it works by adjusting the level of the chemical serotonin in the brain. SSRIs may raise the risk of suicidal thoughts or actions in children, teens and young adults. Watch your child for signs of worsening depression, aggressive or impulsive behavior, agitation, restlessness, panic attacks or other changes in mental status.
symptoms of serotonin syndrome (a potentially life-threatening condition caused by too-high levels of serotonin), including hallucinations, agitation, muscle twitching or stiffness, racing heartbeat, high or low blood pressure, sweating, fever, nausea and diarrhea
symptoms of allergic reaction, including trouble breathing, rash or hives, joint pain or swelling of the face
symptoms of heart problems, including chest pain, difficulty breathing, dizziness or fainting
unusual bleeding or bruising
seizures or convulsions
changes in appetite or weight
signs of low sodium levels in the blood, including headache, weakness or feeling unsteady, mental confusion or memory problems
Continue Learning about Antidepressant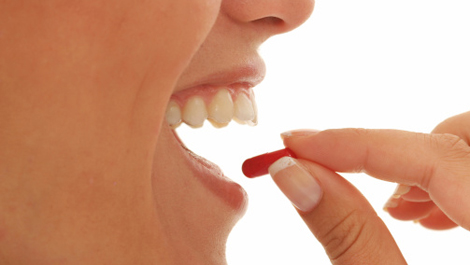 Antidepressants treat depression. They raise serotonin, norepinephrine, dopamine, and brain-derived neurotrophic factor levels. Improves mood and reduces the physical symptoms of depression. Learn more about antidepressants from o...
ur experts.
More