A study, published by GlaxoSmith-Kline, the drug company, examined its slow-acting but long-duration bronchodilator called Serevent, the brand name for salmeterol, although we suspect it could probably apply to any such medication. The study showed that people who used the drug without a corticosteroid to control inflammation were subject to significantly greater risks of "asthma-related events" -- including emergency room visits, intubation, and death -- than those who used the steroids. African Americans were particularly at risk, as is the case with asthma in general. It also showed that only 50 percent of Caucasians and 38 percent of African Americans were using the steroids.

In the years since then, salmeterol has been restricted to use as an "adjuvant therapy" in patients whose asthma is not adequately controlled on inhaled corticosteroids.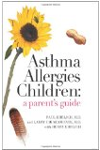 More About this Book
Asthma Allergies Children: A Parent's Guide
Asthma and allergies are at epidemic proportions. It doesn't have to be that way. Two experienced pediatric allergists tell everything a conscientious parent needs to know about these conditions,...
Continue Learning about Antiasthma