Certain medical conditions and medications may increase your risk for complications associated with taking sulfadoxine and pyrimethamine. These medications include: sulfamethoxazole, methotrexate, aurothioglucose, zidovudine, trimethoprim, and lorazepam. Certain medical conditions may put you at risk for developing complications while taking sulfadoxine and pyrimethamine. These medical conditions include: porphyria, kidney and liver disease, anemia, blood problems, and seizures. These are just some of the risks associated with sulfadoxine and pyrimethmine. Before using this medication, speak with your doctors about all medical conditions you have and all prescription and over-the-counter drugs, vitamins, and supplements you are using, to avoid adverse interactions. If you have any allergies to this medication or to any of its ingredients, you should not take sulfadoxine and pyrimethamine. Before taking this medication you should speak with your doctor about the risks that may accompany your dosage, if you are pregnant or nursing. Sulfadoxine and pyrimethamine combination should not be used until a child is past two months of age. While using sulfadoxine and pyrimethamine, you should not use alcohol or tobacco.
Continue Learning about Anti-Infective Agent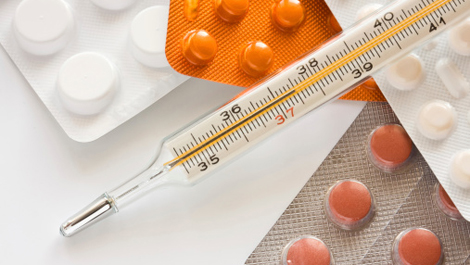 Anti-infective is a drug or substance that kill an infection or prevent the infection from spreading.