Sun spots are caused by excess exposure of the skin to Ultraviolet light. The best treatment is prevention using sunscreens. They protect the skin from UV rays. Antioxidants can be used topically to help prevent skin damage from any rays that do penetrate through. Once you have spots, there are various cosmetic treatments that can help, including prescription bleaching creams, peels, and lasers. One of the most effective lasers I use is the Q-switched Nd:YAG laser, which can give dramatic improvements after a single session. There is a week of bruises at the sites of the dark spots, but you can cover them with makeup. The skin is >90% healed after 2 weeks. The winter time is an ideal time for the procedure, since you likely aren't tan on the rest of your skin at that time.
To treat sun and age spots, look for hydroquinone, kojic acid, salicylic acid, and vitamin C ester in the skin care products used.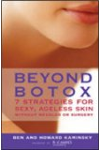 There are medications and procedures available to reduce the appearance of age spots. Medications include bleaching creams, retinoids and steroids. Treatments include chemical peels, cryotherapy, laser therapy and microdermabrasion.
Thanks to a variety of dermatologic techniques, you don't have to live with age spots. In this video, plastic and reconstructive surgeon Dr. Shirley Madhere describes the various treatments for these annoying blemishes.
Continue Learning about Anti-Aging Skin Care