Symptoms of anorexia nervosa can include:
distorted body image and intense, persistent fear of gaining weight
excessive weight loss
menstrual irregularities
excessive body/facial hair
compulsive exercise
The following are the most common symptoms of anorexia. However, each individual may experience symptoms differently. Symptoms may include:
low body weight (less than 85 percent of normal weight for height and age)
intense fear of becoming obese, even as individual is losing weight
distorted view of one's body weight, size, or shape; sees self as too fat, even when very underweight; expresses feeling fat, even when very thin
refuses to maintain minimum normal body weight
in females, absence of three menstrual cycles without another cause
excessive physical activity
denies feelings of hunger
preoccupation with food preparation
bizarre eating behaviors
The following are the most common physical symptoms associated with anorexia - often that result from starvation and malnourishment. However, each individual may experience symptoms differently. Symptoms may include:
dry skin that when pinched and released, stays pinched
dehydration
abdominal pain
constipation
lethargy
fatigue
intolerance to cold temperatures
emaciation
development of lanugo (fine, downy body hair) yellowing of the skin
Persons with anorexia may also be socially withdrawn, irritable, moody, and/or depressed. The symptoms of anorexia nervosa may resemble other medical problems or psychiatric conditions. Always consult your physician for a diagnosis.
People with anorexia may:
Eat tiny portions, refuse to eat or deny they are hungry
Show abnormal weight loss - as much as 15 percent or more of their body weight
Be hyperactive, depressed, moody or insecure
Exercise excessively and compulsively.
Some of the early signs of anorexia nervosa are:
perfectionism, striving for control
a preoccupation with weight
an obsessive increase in activity or exercise
a drastic reduction in food and drink
an unusual focus on food, recipes, or preparing food for others
Over time, this can lead to extreme weight loss, social isolation, and denial of the problem. As the malnourishment progresses, all body systems are affected. In addition to the weight loss, some of the ongoing signs of anorexia nervosa are:
skin becomes pale and less elastic
loss of muscle tone
fatigue
hair loss
loss of tooth enamel
heart problems
loss of regular menstrual cycle
Someone with anorexia may look very thin. She or he may use extreme measures to lose weight by:
Making her or himself throw up
Taking pills to urinate or have a bowel movement
Taking diet pills
Not eating or eating very little
Exercising a lot, even in bad weather or when hurt or tired
Weighing food and counting calories
Eating very small amounts of only certain foods
Moving food around the plate instead of eating it
Someone with anorexia may also have a distorted body image, shown by thinking she or he is fat, wearing baggy clothes, weighing her or himself many times a day, and fearing weight gain.
Anorexia can also cause someone to not act like her or himself. She or he may talk about weight and food all the time, not eat in front of others, be moody or sad, or not want to go out with friends. People with anorexia may also have other psychiatric and physical illnesses, including:
Depression
Anxiety
Obsessive behavior
Substance abuse
Issues with the heart and/or brain
Problems with physical development
This answer is based on source information from the National Women's Health Information Center.
Anorexia nervosa is a severe, life-threatening eating disorder. Sufferers are at least 15 percent below normal weight, are terrified of gaining an ounce, and obsess about their body shape and size. Other symptoms can include:
Missed periods
Fatigue
Depression
Lack of interest in school, friends, or activities
Preoccupation with food (preparing it, counting calories, but not eating it)
Secretive, self-induced vomiting (including use of syrup of ipecac)
Laxative use
Excessive exercising
Anxiety at mealtimes
Anemia
Insomnia
One in ten people who battle anorexia die from severe weight loss, a weakened heart, or suicide. Survivors may suffer bone loss, infertility, and many other serious consequences.
From The Smart Parent's Guide: Getting Your Kids Through Checkups, Illnesses, and Accidents by Jennifer Trachtenberg.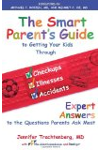 Anorexia nervosa is a severe psychiatric disorder characterized by prolonged starvation, which results in low weight. Clinicians generally define low weight as a body mass index of less than 18.5 or an equivalent cutoff in adolescents. People with anorexia nervosa often engage in obsessive or compulsive rituals to avoid food such as calorie counting, cutting food into tiny pieces, or excessive exercise. They typically experience intense feelings of disgust and fear in situations when food is presented or eating is common, and in situations where they perceive their body or eating habits are under evaluation. Depression and anxiety, particularly obsessive-compulsive disorder, commonly co-occur with the disorder. In addition, low weight can cause serious medical complications including bone loss, weakening of the heart muscle, and loss of menstruation in women. The disorder affects primarily women and generally begins in adolescence.
Continue Learning about Anorexia Nervosa