Some of the early signs of anorexia nervosa are:
perfectionism, striving for control
a preoccupation with weight
an obsessive increase in activity or exercise
a drastic reduction in food and drink
an unusual focus on food, recipes, or preparing food for others
Over time, this can lead to extreme weight loss, social isolation, and denial of the problem. As the malnourishment progresses, all body systems are affected. In addition to the weight loss, some of the ongoing signs of anorexia nervosa are:
skin becomes pale and less elastic
loss of muscle tone
fatigue
hair loss
loss of tooth enamel
heart problems
loss of regular menstrual cycle
Anorexia nervosa is a severe, life-threatening eating disorder. Sufferers are at least 15 percent below normal weight, are terrified of gaining an ounce, and obsess about their body shape and size. Other symptoms can include:
Missed periods
Fatigue
Depression
Lack of interest in school, friends, or activities
Preoccupation with food (preparing it, counting calories, but not eating it)
Secretive, self-induced vomiting (including use of syrup of ipecac)
Laxative use
Excessive exercising
Anxiety at mealtimes
Anemia
Insomnia
One in ten people who battle anorexia die from severe weight loss, a weakened heart, or suicide. Survivors may suffer bone loss, infertility, and many other serious consequences.
From The Smart Parent's Guide: Getting Your Kids Through Checkups, Illnesses, and Accidents by Jennifer Trachtenberg.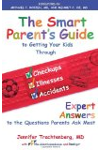 People with anorexia may:
Eat tiny portions, refuse to eat or deny they are hungry
Show abnormal weight loss - as much as 15 percent or more of their body weight
Be hyperactive, depressed, moody or insecure
Exercise excessively and compulsively.
Symptoms of anorexia nervosa can include:
distorted body image and intense, persistent fear of gaining weight
excessive weight loss
menstrual irregularities
excessive body/facial hair
compulsive exercise
Continue Learning about Anorexia Nervosa