This activity will help you symbolically release angry feelings you have been holding in. You'll need a balloon, small strips of paper, and something to write with.

On each strip of paper, write down something that made you really angry and that you haven't let go of. Next, roll each strip tightly and place it inside the balloon. Then blow air into the balloon, and as you do, focus on all the things you wrote down. After you have blown the balloon full of anger, hold the top of it closed. Take some deep breaths, say good-bye to everything the balloon is holding inside, and let it go. Watch as your worries sail across the room and are forever released.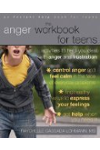 Anger is a poison that will rob you of real intimacy and community. Anger is a voice that will continue to grow like a wild fire destroying your life. Anger must be respected and listened to because anger is telling you something in your life is broken and needs healing. Never deny or dismiss your anger. The stress of living with chronic anger can affect your health. Embrace your anger by journaling it out of you or sharing your feelings with a friend or counselor. Anger is a gift that will lead you to living an intentional life.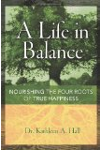 Continue Learning about Anger Management