You can change the way you respond to anger by adopting a healthier lifestyle, and finding relaxing activities that can help manage your anger when it comes on. Watch psychologist Jennifer Hartstein, PsyD, share some tips for healthier behavior.
Your response to anger can change if you:
recognize your anger is a problem
explore ways to change your response to anger
practice the skills you've learned
How long does it take to change your response to anger? Some experts say that to move from being a very angry person to a moderately angry person takes about ten weeks. So be patient with yourself. It is also important to remember that you may find yourself going back to your old ways of handling anger at times. If that happens, revisit your anger goals and reaffirm your commitment to reaching them.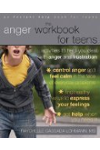 Continue Learning about Anger Management