Signing an anger management contract is a way of making a commitment. It is like promising yourself that you will work hard to change your behavior. Sharing this commitment with other people—friends, family members, teachers, or other important adults—will help you honor it.

The first step is to decide what cues you will use to let these people know when you are getting angry. Your contract will also identify places where you can go to cool down and let others know what to do—and what not to do—when you get angry.

Once you have drawn up your contract, think about whom you will ask to help you. Some possibilities include your parents, teachers, counselor, coach, siblings, and close friends. Write their names here.

Make several copies of your contract. Keep one for yourself and give the others to those you have chosen. Check off each name when you give that person a copy of your contract.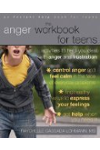 Continue Learning about Anger Management