When you are angry, choosing an activity that helps you calm down will keep your anger from getting the best of you when you're a teen.
Here is a list of ideas:
Talk to someone.
Take a time-out.
Text a friend.
Pound on a pillow.
Play an instrument.
Listen to relaxing music.
Go for a bike ride.
Play basketball.
Read a book.
Draw.
Write in a journal.
Think about situations that often make you angry. When these situations arise, think about how you can chill out instead of exploding.
Using old magazines and newspapers, cut out pictures that remind you of your favorite ways to chill out. For example, if swimming helps you chill out, you might add a picture of a swimmer or a lake. Paste the pictures on a blank piece of paper or cardboard. Put your chill-out poster where you are most likely to find it helpful—perhaps in a notebook, on your desk, or in your locker.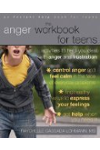 Continue Learning about Anger Management