If your doctor recommends that you boost your testosterone with supplementation, here's what you need to know about its benefits and potential side effects:

In Favor: Besides improvements in the areas most associated with testosterone (libido, muscle mass, bone strength), testosterone therapy has been shown to decrease levels of lousy LDL cholesterol and improve insulin sensitivity, so your chance of suffering diabetes decreases.

Against: The main criticism of testosterone therapy has been its reported links to prostate cancer. While there's evidence that the total size of the prostate enlarges in men who take testosterone, there's no clinical evidence that it actually influences prostate function, such as blocking urinary flow so you are up all night visiting the toilet. And there's no strong data to suggest that testosterone therapy is linked at all to prostate cancer, nor is testosterone in general, as evidenced by the fact that 20-year-old men with the highest testosterone levels are at no more risk for developing prostate cancer later in life than men with normal or low levels.

The other theoretical concern is heart disease, because men develop the disease earlier than women, but no link has been identified when men take supplements with careful monitoring. Long-term testosterone treatment has also been linked to increased baldness, fluid retention, enlarged breasts, and aggravated sleep apnea.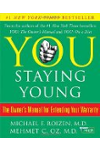 Continue Learning about Androgen