Amyotrophic lateral sclerosis (ALS) is a disease of nerve cells that control muscle movement. In its severest form, it can totally paralyze a person, including the inability to breathe without assistance.

The symptoms of ALS can be similar to those of other neurological diseases. This is especially true early in the disease. Often the first symptom is hand weakness and difficulty with simple tasks such as buttoning a shirt. Or a person might have a hard time raising an arm above the head.

Other early symptoms could include leg weakness, falling or a foot drop. Some people first notice problems with speech or swallowing. Because ALS is a relatively rare disease, most often the above symptoms are due to some other medical problem.

The diagnosis of ALS is based upon the progressive pattern of the disease. There is no definitive diagnostic test. The history, neurological exam and nerve conduction testing usually is highly predictive. However, there must not be an alternative explanation for the symptoms and findings.

There are many medical conditions that can mimic the earliest symptoms of ALS. Even when symptoms progress, there will often be a need to exclude other diagnoses such as Lyme disease. Lyme disease can affect the brain, spinal cord or other nerves. Syphilis can also do this. These diseases can be excluded with simple blood tests.

Most recently, some experts suggest that head injuries might cause symptoms that look like ALS. In fact, there is some speculation that Lou Gehrig, the famous baseball player, did not have the disease that is named after him. It may have been an ALS-like syndrome from head injuries. He continued to play ball several times after head injury while he set a record of playing in 2,130 consecutive games. (Cal Ripken broke his record 15 years ago and went on to play in 2,632 consecutive games).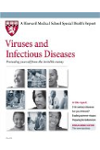 Continue Learning about Amyotrophic Lateral Sclerosis (ALS)