When using alternative medical treatments, you want to properly vet the practitioner you are seeing, as well as research the therapies you are seeking out. In this video, naturopathic doctor Natasha Turner, ND, explains some helpful treatment tips.
Here are some things to look out for if you are tempted by alternative treatment:

- Quick or simple cures : One size doesn't fit all, and regardless, if something seems too good to be true, it probably is, as we learned from the subprime mortgage market.

- Diets : Food is part of the answer in some cases, but it's not the whole story.

- Money : Will a reputable insurance company pay for part or all of the treatment? While we are no great admirers of insurance companies and health maintenance organizations, better known as HMOs, they are often a fairly reliable indicator of what has achieved recognition through scientific trial and what has not. Beware of anything that's either too cheap or too expensive. Some quacks, like narcotics dealers, make money by dispensing their snake oil in small doses over a long period of time. Others prefer to charge exorbitant fees in advance.

- Books for sale : We recognize that this is a strange criterion, considering the circumstances. But ours is not the kind of book we are talking about. We are talking about those that make it all too simple, by authors whose credentials are in fields other than medicine, and which are promoted on talk shows with a testimonial or two from those who have miraculously been cured.

- Diet supplements : The generic name for this is snake oil. Even when the supplement involves one of the vitamins or minerals discussed here, look skeptically at broad claims.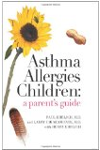 More About this Book
Asthma Allergies Children: A Parent's Guide
Asthma and allergies are at epidemic proportions. It doesn't have to be that way. Two experienced pediatric allergists tell everything a conscientious parent needs to know about these conditions,...
Continue Learning about Alternative Medicine