There are several types of allergic reactions, ranging from mild itching of skin to gastrointestinal symptoms and life-threatening anaphylactic reaction. Early identification of anaphylaxis, such as problems involving the airway or with breathing, is crucial for early intervention. Use of an epipen or even intubation as appropriate may decrease risk of mortality. There are additional risks of missing an allergic reaction. Some serious allergic reactions may present in a bi-modal fashion, or may take over a day to present symptoms. If an allergic reaction is suspected it is wise to visit to the emergency room for observation and intervention as needed.
The most dangerous allergic response is chronic inflammation, which can damage tissue cumulatively wherever it occurs. The antibodies attack the intruder and in the process draw other tissues -- cells and fluids -- to the afflicted area. This is what makes an infected cut swell and turn red, makes the nose run during pollen season, or makes an asthmatic wheeze. Acute symptoms subside in time, but there are both short- and long-term dangers.

The danger depends on the level of inflammation. All that attraction of fluids and other substances can kill during an asthma attack or anaphylactic shock, but short of that, they can also damage the affected tissues, rendering them less capable of performing their normal functions.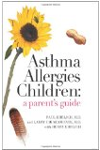 More About this Book
Asthma Allergies Children: A Parent's Guide
Asthma and allergies are at epidemic proportions. It doesn't have to be that way. Two experienced pediatric allergists tell everything a conscientious parent needs to know about these conditions,...
Continue Learning about Allergies