The first thing to try would be to make your bedroom as allergen-free as possible. Consider using special mattress and pillow covers, hypoallergenic pillows, sleeping in a room with hardwood floors rather than carpet,, removing pets from the bedroom, changing the sheets once a week (making sure to wash them using dye- and scent free detergent), using an air filter, and having the air conditioning ducts cleaned.
You should contact your physician to see exactly what you may be allergic to. Allergy testing can be helpful, and consider allergy medication if your doctor thinks it will help.
Finally, consider a nasal saline wash each evening to irrigate the nasal cavity and help keep your sinuses clean.
Allergies can make sleeping trouble worse because of the congestion they cause. About 40 percent of people with allergic rhinitis have trouble sleeping. Over-the-counter nasal strips and sprays help open up everything and clear up symptoms like headaches, watery eyes, runny nose, or new-onset snoring.

If you experience those symptoms and aren't aware of any allergies, search for the source in unexpected places. Some people have allergies to gluten (wheat, barley, oats), which can lead to congestion and increase insomnia, as can allergies to detergents and the cleaning products you use on your clothes or sheets.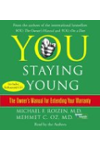 Continue Learning about Allergies