Rapid immunotherapy is not for everyone. There's always a danger of a severe response from the rapid increase of dosage levels so the gradual build up over a period of months is generally more desirable. However, sometimes there's a pressing need for speed when allergies are involved.

We had a small girl in the hospital with subacute bacterial endocarditis, a severe infection inside her heart. This is best treated with high dosages of penicillin, but the pediatrician called us because she had had a strong allergic reaction to penicillin in the past. Skin testing confirmed penicillin allergy. We began to give her thousandths-of-a-unit of penicillin by injection and every twenty minutes doubled the dose while we sat by the bedside ready to treat any bad allergic reactions. None occurred and many hours later she received a full dose of penicillin with no bad effects. Our job was done: As long as there were no breaks in treatment, she could safely receive her penicillin. Once the treatment was completed, however, her allergy to penicillin returned in a matter of weeks.

This was an example of rush immunotherapy.

Sometimes, there's no emergency, but an accelerated course of immunotherapy is still necessary. A teenaged boy named Bill was saving for college by cutting lawns. He came to us in April because the previous summer he had a severe allergic reaction to yellow jacket stings and he wanted to know what could be done for him by July, when the yellow jackets come out. How could we protect Bill by July? We had him come to our office two days a week with a day in between. We gave three increasing dosages twenty minutes apart each of those days. It took only six weeks to reach maintenance dose-full protection once a month.

This was modified rush immunotherapy.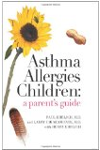 More About this Book
Asthma Allergies Children: A Parent's Guide
Asthma and allergies are at epidemic proportions. It doesn't have to be that way. Two experienced pediatric allergists tell everything a conscientious parent needs to know about these conditions,...
Continue Learning about Allergies Treatments