At the beginning of immunotherapy, allergy injections are usually given once or twice a week, although sometimes injection rates are accelerated and the beginnings of immunity can be accomplished in a matter of weeks, days, or even hours. This is called rush immunotherapy and it is not for everyone.

Recent research on grass pollen indicates that at least three years are necessary to produce the anti-allergic state, and that the benefits will last three or more years after the injections stop. The timetable may be different for other allergens and more complex allergies.

After a few months, the intervals between shots may increase to every two weeks and eventually to once a month -- no small consideration for children and their parents and their busy schedules.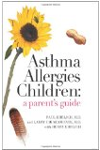 More About this Book
Asthma Allergies Children: A Parent's Guide
Asthma and allergies are at epidemic proportions. It doesn't have to be that way. Two experienced pediatric allergists tell everything a conscientious parent needs to know about these conditions,...
Continue Learning about Allergies Treatments