The best answer I can give is, if you are at a point where you are asking whether you do or do not you have a drinking problem, you probably do.
Does Mary Have a Drinking Problem?
Mary slumped into her chair in the kitchen. The coffee seemed to be taking forever to perk. There was just the faintest hint of a headache starting behind her eyes. In addition, she vaguely remembered last night's fight with her husband. These fights were becoming repetitive. He says, "You are drinking too much." I say, "According to whom?" From there the disagreement always escalates to ugly words.
Finally, the coffee is ready. This will make me feel much better, she thought, as she poured it into a huge mug. There was toast on the counter that her husband left for her but the thought of food somehow did not appeal to her, even though she never got around to eating any dinner last night.
As Mary sipped the coffee, she thought, he does not understand. I need a drink to relax. I have this high-powered job, two kids, a dog and this big house. No wonder I am a wreck. The words 'a drink' struck her. It is never 'a drink.' Somehow, the bottle begins full, and in the morning, it is half-empty. She still could not accept how that happened.
Mary thought about her job. Lately her performance reports were not as good as they had been. Her boss said he noticed that she was coming in late, did not seem focused, and there were a few complaints that she was not returning calls. He told her he was worried about her.
She told her boss that she and her husband were not getting along. Her boss asked kindly, "what seems to be coming between you?" Mary did not hesitate, "The kids, the dog, and the house. You know. The usual."
She carefully avoided mentioning her drinking.
Are You Mary?
Does Mary's scenario sound familiar in your life? Look at the list below of standard signs of substance abuse. How many signs is Mary exhibiting?
Feeling guilty or ashamed about your drinking.
Lie about or hide your drinking habits.
Have friends or family members tell you they are worried about your drinking.
Need a drink in order to relax or feel better.
Experience "Black outs" or forget what you did while you were drinking.
Regularly drink more than you intended to.
If you are Mary, you may want to seek an evaluation. Problem drinking does not correct itself. A professional can help you.
Do I drink every day? Have I increased my drinking and or the amounts of my intake? Do I have frequent intoxications? Are my friends and family concerned about my drinking? Do I feel shaky or ill when I stop drinking? Have I ever been in trouble with the legal system because of my drinking? Do I hide how much I drink or not remember the amounts I drink ?... I f you answer yes to two or more of thiese questions you might have a problem with drinking. Some experts in recovery believe that if you feel you have a problem stop drinking for "90" days and if you are successful ....revisit the reasons your drinking in the first place
While some people medicate their emotions with something from the freezer, others do it with something from the bottle. Make sure you or someone you love doesn't have an alcohol problem that's masking a depression problem (or is an addiction in and of itself). You can do so by asking these questions. Answering yes to any of them is a red flag.
- Have you tried cutting down on drinking, but failed?
- Have you ever been annoyed by someone criticizing your drinking?
- Have you ever felt guilty about drinking?
- Have you ever taken a morning eye-opener (tailgating parties excluded)?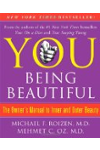 Continue Learning about Alcoholism