While the relationship between alcohol and general health is relatively clear, the connection between alcohol, appetite, and weight is less apparent and a growing area of study. In terms of nutrition, alcohol supplies a lot of calories (7 kcal/gram) but few essential nutrients.

The idea that drinking alcohol stimulates appetite and food intake is a common belief. While there is a limited amount of research in this area, what is available supports this belief. Small studies done mostly in healthy weight men have found that a moderate amount of alcohol (approximately two drinks) before or during a meal leads to higher ratings of hunger and food intake compared to times when a nonalcoholic beverage is consumed.

Theoretically, it would make sense that alcohol and excess weight are linked. The reality, however, is that the research connecting alcohol and obesity is contradictory. A few studies suggest that despite the extra calories, alcohol drinkers do not gain more than non-drinkers. More recent studies suggest that light to moderate drinking is not linked to weight gain, but drinking an excess of three drinks per day promotes weight gain. The reasons why are still unclear.

Alcohol contains a fair amount of calories. When a shot is combined with soda, juice, or a prepared mix, the calorie count can go much higher. What's more, alcohol can impair judgment—including food judgment. After a few drinks, dieters tend to forget their good intentions and make poor food choices. Their inhibition drops, and the next thing they know, they've ordered deep-fried mozzarella sticks or polished off a whole bowl of peanuts. Also, people with hangovers tend not to eat healthfully, so your next day could wind up being a repeat performance.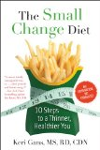 For weight loss, avoid drinking excessive alcohol—not solely because of their own calories, but also because of the calories they inspire you to consume later. Alcohol lowers your inhibition so you end up feeling like you can eat anything and everything you see. Limiting yourself to one alcoholic drink a day has a protective effect on your arteries but could still cause you to put on pounds since it inhibits leptin, the hormone that promotes a feeling of fullness.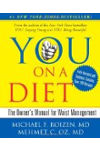 Alcohol contains calories just like food. If you do not take into account these extra calories, you can gain weight. Alcohol comes from grain and can be calorie dense. If you add high calorie mixers like soda or juice, the calorie content can soar. Another problem with drinking alcohol is that after a few drinks it is harder to stick to your weight loss diet. Alcohol lowers your resolve and you will be more likely to indulge. Sometimes after a night of drinking, you get hungry. Usually that means grabbing fast food. Fast food can be high in fat, sodium, and carbs which all contribute to weight gain.
Alcohol has calories, but more important, alcohol also lowers our filters and can impair decision-making. We are less able to pay attention, monitor and allow our senses to work if we are numbed by alcohol. Take it nice and slow and try to eat before you drink too much.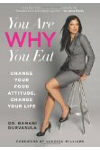 Continue Learning about Alcohol and Weight Loss