Mounting evidence now suggests that not just red wine but any alcoholic beverage helps protect us from arterial aging. When it comes to reducing your physiologic age, all alcoholic beverages seem to have the same effect: 4 ounces of wine is the same as one 12-ounce can of beer, which is the same as 1.5 ounces of 80-proof liquor. Moderate and regular consumption of alcohol reduces the risk of heart attack by as much as 30 percent, making your RealAge (physiologic age) 1.9 years younger.
Continue Learning about Alcohol & Health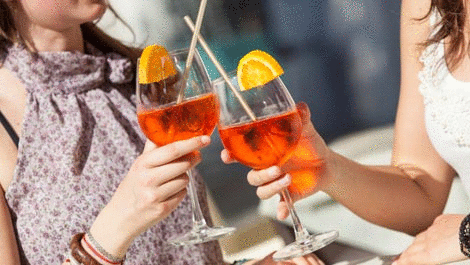 Drinking moderate amounts of alcohol daily, such as two 12-ounce beers or two 5-ounce glasses of wine, offers some health benefits, especially for the heart. It can reduce your risk of developing heart disease and peripheral vascu...
lar disease, lowers your risk of developing gallstones, and possibly reduces your risk of stroke and diabetes. Anything more than moderate drinking can lead to serious health problems, however, including strokes; pancreatitis; cancer of the liver, pancreas, mouth, larynx or esophagus; heart-muscle damage; high blood pressure; and cirrhosis of the liver.
More