No one knows exactly how alcohol retards or reverses arterial aging. It appears to prevent clotting by decreasing the rate of platelet aggregation, meaning that the platelets don't stick together as fast as they normally would. Also, alcohol appears to prevent the oxidation of fat that leads to accumulation of fatty plaques along the walls of the arteries. Alcohol promotes health of the endothelium, the layer of cells that lines the arteries and helps promote proper blood flow. In test-tube studies, alcohol decreased inflammation in the endothelial (lining) cells of arteries. Although some may be better than others, all types of alcoholic beverages help reduce the level of atherosclerosis. All alcohol causes an increase in high-density lipoprotein (HDL) (healthy) cholesterol levels.
Continue Learning about Alcohol & Health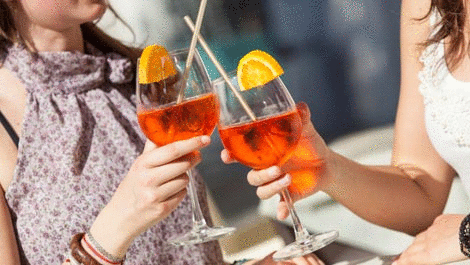 Drinking moderate amounts of alcohol daily, such as two 12-ounce beers or two 5-ounce glasses of wine, offers some health benefits, especially for the heart. It can reduce your risk of developing heart disease and peripheral vascu...
lar disease, lowers your risk of developing gallstones, and possibly reduces your risk of stroke and diabetes. Anything more than moderate drinking can lead to serious health problems, however, including strokes; pancreatitis; cancer of the liver, pancreas, mouth, larynx or esophagus; heart-muscle damage; high blood pressure; and cirrhosis of the liver.
More