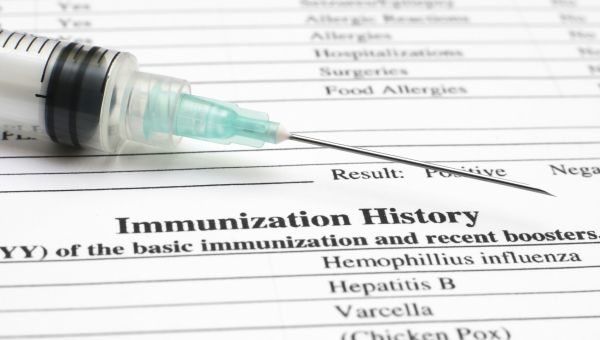 Ever hear the saying that something's only as good as the effort you put into it? It certainly applies to your vaccination record. This valuable document keeps track of all the immunizations you've gotten over the years—all in one place, from when you were a wee little tyke until the present. Read on to learn about the importance of having one and keeping it updated. If you are just starting to make one—or thinking about it—find out where to begin.
Why a record is critical
Each year, vaccine-preventable diseases cause many thousands of long-term illnesses, hospitalizations and even deaths, according to the Centers for Disease Control and Prevention (CDC) These include pneumococcal disease, the flu, HPV (which can lead to cancer), shingles, tetanus and pertussis, to name a few. And by no means should you assume vaccines are just for kids. Some shots require boosters in adulthood; others have become available just within the last two decades.
Creating a vaccination record
Sadly, there is no one-stop, go-to organization that stores all this information. So it is up to you, the individual, to gather it. While it's true that setting out to locate your records can be a downright daunting task, it certainly helps to have a plan in place. Start with the obvious: Ask your parents or other caregivers. If they don't have them, try the doctor's office or other healthcare providers to see if perhaps they still have anything. Scrapbooks from your childhood may be a place to consider looking, as well as asking your high school or college (though usually not kept long-term). Your previous employers might be able to help. In addition, all states' health departments keep immunization registries, though they may not cover all ages.
Once you've found all the records you can, take them to your doctor or other health provider and ask to have them documented on an official immunization record and in any applicable registries. Then keep your supporting materials in a safe place, such as a lock box. On the other hand, if you can't get your hands on certain records, ask your doctor what to do. Blood tests can tell if you've received certain shots, and it's always safe to get vaccinated again if you're not sure.
Keeping your record updated
With the hard work out of the way, be sure to keep your record up-to-date. Carry along your record to any visits with a new health provider and ask to have any new shots added. It's also smart to keep a personal record—say, in your wallet.
Bottom line: Sure, collecting and keeping your record takes some time and effort. But it's the best way to make sure you're protected against serious diseases down the road.
Medically reviewed in June 2019.