If your adrenal glands (which are part of the endocrine system) malfunction and produce more or less of a hormone than they should, it can lead to several health problems.

Let's use cortisol as an example. The pituitary secretes adrenocorticotropic hormone (ACTH) in response to stressful situations to trigger the well-known fight-or-flight response through cortisol secretion. When excess pituitary secretion happens, the adrenal glands respond by secreting excess cortisol. (The process is like a game of hormonal dominos; one secretion triggers a chain of others.) Cortisol also controls the way the body processes carbohydrates, fats, and proteins, and helps the body reduce inflammation.

When there's too much cortisol, it can lead to the classic signs of Cushing's disease, including weight gain, acne, a buffalo hump (collection of fat between the shoulders), increased urination, and the growth of facial hair. Medication can be prescribed to treat it, but Cushing's is often caused by a benign tumor on the pituitary that needs to be surgically removed.

Now, if you produce too little cortisol, you may feel extremely tired and develop low blood pressure. Although infections can cause this problem, a leading culprit is autoimmune disease, where your own guard cells attack and kill the adrenal. Replacing the missing cortisol addresses the problem, but the pill must be taken daily.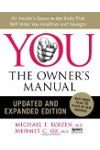 The adrenal glands are two small glands located in the back of the abdomen right above the kidneys. The adrenal glands produce and secrete a variety of hormones responsible for maintaining the normal function of the body. Adrenal disease usually stems from the presence of a tumor and/or a hyperactive adrenal gland producing and secreting too many hormones into the body. Depending on which hormone the glands are secreting in excess, the patient may present with differing signs and symptoms. The main diseases of the a hyperactive adrenal gland include: primary hyperaldosteronism (too much aldosterone), Cushing's syndrome (too much cortisol), and pheochromocytoma/paraganglioma (too much adrenaline).
Adrenal glands that malfunction can either produce too little or too much hormone. Too few hormones (adrenal insufficiency, also known as Addison's disease) can be fatal and patients must take medications to supplement their low hormone levels. Too much hormone can lead to a variety of effects depending on which hormone is being over-produced. Too much aldosterone can lead to high blood pressure and dangerously low potassium levels. Too much cortisol can lead to Cushing's syndrome. Too much testosterone can lead to females developing male characteristics (e.g. deeper voice, increased body hair). Too much adrenaline can lead to high blood pressure, a heart attack, or stroke.
For more information go to endocrinediseases.org:
http://endocrinediseases.org/adrenal/hyperaldosteronism.shtml
http://endocrinediseases.org/adrenal/cushings.shtml
http://endocrinediseases.org/adrenal/pheochromocytoma.shtml
http://endocrinediseases.org/adrenal/sex-hormone.shtml
Continue Learning about Adrenal Gland