Let's face it, kids (and adults!) can be cruel. One of the best things parents can do is arm adopted kids with the right vocabulary or a couple great comeback lines, so they're ready for those guaranteed insensitive peer queries.
The trick is to anticipate what kind of questions may be asked, then help the child master the right delivery of the line through rehearsal. Stress that the child does not have to give out any information he is not comfortable giving. A simple yes or no is just fine sometimes.
Here are a few of the tougher questions and possible answers:
"Are you adopted?" Answer: A simple "yes." Tell your child lengthy information is not required. Just a simple "yes" or "no" and moving on is just fine.
"What happened to your real family?" Answer: "You mean my biological parents? They live in Korea."
"Didn't your real parents love you enough?" Answer: "They loved me so much they wanted me to have parents who could take care of me. I'm really lucky."
"How much did you cost?" "Did your real mother have AIDS or something?" "Why did your parents give you up?" The answer to any rude question is simple: Tell your child to smile and say, "That's personal," and then move on.
Stress to your child that some folks just lack a "tactful gene" so anything your child does not feel comfortable about does not deserve an answer. Emphasize that you'll back your child up!
The trick for answering those really insensitive questions is to give a "That's personal" type answer from the get-go. You may have to practice the delivery again and again with your child until he or she can pull it off. Rehearsal helps.
These type of questions are hopefully ones your child has already discussed with you. The adopted child typically wants to know anyway these answers so be prepared:
Why was I adopted?
What happened to my real family?
Didn't my mom love me enough and want me back?
Why (and how) did you choose me?
If the parent has already answered those queries, the child will be more confident answering his peers. Remember, the child takes his cues from you.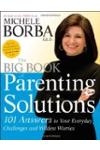 Continue Learning about Adoption