The following are the types of adoption methods available:
In a kinship or relative adoption, a child is placed with a relative. These are by far the most common kind of adoptions.
A public adoption involves the placement of a child with adoptive parents by a public agency, such as child welfare or social services department of a state. Public agencies generally place children who have become wards of the state for reasons such as abandonment, abuse, neglect, or the death of one or both parents. Children who are still legally tied to their biological parents are available for foster parenting, while children whose legal ties are severed are available for adoption.
A private adoption is facilitated by a private agency, often a charity or social service organization that is licensed or regulated by the state.
An independent adoption is facilitated by someone other than an agency worker, such as a physician, an attorney, or an intermediary.
Some private and independent adoptions are open. Others are anonymous. Open adoptions involve some amount of initial and/or ongoing contact between the birth and adoptive families. The adoptive and birth parents agree upon the birth parents' role, future communication, and the degree of openness prior to adoption. With anonymous adoptions, neither the birth parents nor the adopting parents know each other.
In domestic adoptions, children are born and adopted in the United States. All domestic adoptions are governed by state laws, both in the state where the adopting parents reside and the state where the child is born.
International adoptions are adoptions of children from a foreign country. They are subject to each country's requirements and regulations, as well as to U.S. Citizenship and Immigration Services laws. Usually, but not always, the adoptive parents adopt the child in the court of the country of that child's birth before being allowed to bring the child to the U.S.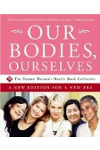 Continue Learning about Adoption