Sources report a range of statistics regarding the numbers of children with attention deficit hyperactivity disorder (ADHD). The American Academy of Pediatrics says that the number ranges from 4% to 12% of children. According to the National Resource Center on ADHD, about 5% to 8% of children in schools are diagnosed with ADHD. As of 2007, the Centers for Disease Control and Prevention found that 7% of children had ADHD, which equaled about 4.5 million people.

More than half of the young people diagnosed with ADHD will continue to struggle with the disorder into adulthood. Slightly more adolescents are diagnosed with ADHD than young children, and it seems to affect children of different ethnic backgrounds equally.
Between 3% and 7% of school-aged children currently have a diagnosis of ADHD, according to the American Psychiatric Association. However, nearly 1 in 10 children (9.5%) aged 4 to 17 have had an ADHD diagnosis at some point in their childhood and rates of ADHD diagnosis are rising, especially in older teenagers.
A new study on California health records reveals that the number of children who have attention deficit hyperactivity disorder (ADHD) has increased 24% since 2001. The rates of increase are especially apparent among boys and children from higher-income families. However, many believe the increase in ADHD diagnoses can be attributed to an increasing awareness of ADHD among physicians instead of an actual increase of ADHD in the population.
The researchers used data from the Kaiser Permanente Southern California healthcare system, which tracks ADHD diagnoses in detailed medical records. They reviewed over 842,000 medical records of children between the ages of 5 and 11 years. Using this data, they were able to link the trends of ADHD with the child's age, race/ethnicity, sex, and household income.
They found that the diagnoses of ADHD increased 24% from 6,869 diagnoses in 2001 to 8,006 diagnoses in 2010. There were increases among children who were white, African American, and Hispanic, while rates among Asian/Pacific Islanders remained unchanged over time. African American children had the highest increase in ADHD diagnoses, especially among African American girls. Among all racial/ethnic groups, however, boys are still three times more likely to be diagnosed with ADHD overall.
This content originally appeared on
doctoroz.com
Attention deficit/hyperactivity disorder (ADHD) is running a close second behind autism for media coverage and parental worry today. It's so commonly diagnosed that somewhere between 5 and 10 percent of children have it, depending on which statistics you believe. That could mean up to four million children in the United States, predominantly boys, who are three times more susceptible to it than girls, have ADHD.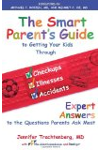 Continue Learning about ADHD