Both the educational system and the mental health system rely on the use of medication to suppress the symptoms of attention deficit hyperactivity disorder (ADHD) in children. Ritalin, the most popular of these medications, is the brand name for methylphenidate, which belongs to a classification of mood-altering drugs that stimulate brain functioning (psychostimulants). Although the prescription for medication is so commonplace that most parents and teachers have stopped questioning its use, a great debate continues regarding using medication to treat ADHD.

Given the theory that ADHD is a brain disorder, it makes sense that a drug that alters brain functioning would be the cure.

The main argument for the use of medications like Ritalin to treat ADHD is that these medications work. Simply put, they decrease the symptoms of ADHD. Children who are on Ritalin can sit still longer, can focus more, and display fewer problematic behaviors. The largest-scale study comparing medication to behavioral interventions found that-in the short term -- children showed more improvements in ADHD symptoms if they were receiving medication than they did if they were receiving only behavioral treatments.

In this way, medication may allow your child to manage his behavior and therefore to hit appropriate developmental milestones on time. Medication enables immediate, positive effects, to the benefit of the child, parents, and teachers. Parents and teachers are relieved of the constant stress of managing a child who, without medication, seems incapable of managing himself.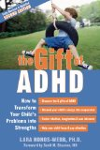 Continue Learning about ADHD