Acupuncture is used to treat a variety of conditions ranging from stress/anxiety to pain to disease. The following is a list of common conditions for which acupuncture has been proven effective in clinical studies, according to the World Health Organization (WHO):
Adverse reactions to radiotherapy and/or chemotherapy
Allergies
Blood pressure problems
Breech position in pregnancy
Depression
Facial pain
Headache
Induction of labor
Knee pain
Low back pain
Menstrual pain
Morning sickness
Nausea and vomiting
Neck pain
Pain in dentistry
Postoperative pain
Rheumatoid arthritis
Sciatica
Sprain
Stroke
Tennis elbow
Temporomandibular joint (TMJ) disorder
The WHO also recognizes other conditions for which acupuncture has shown efficacy but further research is necessary.
Chinese acupuncture is finally getting under the skin of dieters by tapping into the body's many hidden energy meridians. The ancient practice of acupuncture helps to heal a host of ailments, and practitioners of Western medicine now embrace it to quell chronic pain, postoperative pain, nausea and vomiting, high blood pressure, addictions, and weight loss. When fine needles are barely inserted into the skin along strategic points on the body, it can restore balance to the flow of energy along rivers of Qi (pronounced chee; also spelled chi), or life force.
There are many reasons people become overweight -- hormone imbalances, slowed metabolism, overeating, poor nutrition, and lack of exercise are some of the most common.
Using acupuncture to tackle weight loss is a multipronged approach.
This content originally appeared on
doctoroz.com
Acupuncture appears to be effective in postoperative nausea, morning sickness, recurrent headache, post-operative pain after dental treatment, and temporomandibular joint (TMJ) pain. Research may help us find more about the efficacy of this method with other ailments.
Acupuncture is rarely associated with serious complications, but hepatitis and other infections have been linked to inadequately sterilized needles. Only disposable needles should be used.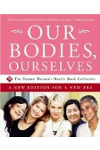 Continue Learning about Acupuncture