Acupuncture gained respect and interest in the United States after New York Times journalist, James Reston, was visiting China with President Nixon and needed an appendectomy. Chinese doctors used acupuncture on Reston after surgery for his postoperative pain control, and his recovery was swift. Curious about this, Reston was allowed to watch surgery with patients who received only acupuncture for anesthesia. Patients talked with their doctors during the operation and then walked back to their rooms with minimal assistance.

Reston brought acupuncture to the attention of the American public and the scientific community on July 26, l971 with a front-page article in the New York Times, telling of his anesthesia-free operation.

"... with the assistance of 11 of the leading medial specialists in Peking, who were asked by Premier Chou En-lai to cooperate on the case, Prof. Wu Wei-jan of the Anti-Imperialist Hospital's surgical staff removed my appendix on July 17 after a normal injection of Xylocain and Bensocain, which anesthetized the middle of my body. There were no complications, nausea or vomiting. I was conscious throughout..."

The National Institutes of Health (NIH) took interest in acupuncture for pain relief and began to sponsor physicians to visit China to learn and investigate acupuncture and its possible effectiveness in Western medicine.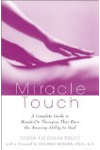 Acupuncture started entering the American mainstream starting in the 1970s after Nixon went to China. The first school of acupuncture in the US was the New England School of Acupuncture which opened in the Boston area in 1975. Since then the field has grown rapidly.
That said, acupuncture and Chinese medicine has been practiced in the United States for well over 100 years. Probably the first "famous" Chinese doctor was a man named Ing Hay who came to the US in 1887. Doc Hay, as he was called by his patients, operated a very busy practice in John Day, Oregon, and to this day his old clinic is now preserved as the Kam Wah Chung State Heritage Site.
When US Secretary of State Henry Kissinger was treated by New York City acupuncturist Dr. John Shen on Bayard Street that blew the lid off of acupuncture in the US. Now there are dozens of acupuncture schools in the US, many thousands of acupuncturists, and many medical practices that offer acupuncture.
Continue Learning about Acupuncture