Taking too much acetaminophen can damage your liver. Acetaminophen is an active ingredient in over 600 products sold over the counter or by prescription. In many of these, it is combined with other drugs, such as pain relievers and decongestants. It may be listed in a product's ingredient list under a shorter name, such as APAP or Acetam. Before taking acetaminophen for back pain, make sure you're not already taking it in another product.
This answer was adapted from Sharecare's award-winning AskMD app. Start a consultation now to find out what's causing your symptoms, learn how to manage a condition, or find a doctor.
Acetaminophen is metabolized by the liver, and its potential side effects include liver damage. Do not drink alcohol when you are taking acetaminophen, as the combination can have serious effects on the liver. Overdoses of acetaminophen have occasionally been fatal, generally as the result of inadvertently combining them with other drugs or alcohol, or as the result of taking more than you realize. For example, many over-the-counter products contain acetaminophen, such as cold, headache, and sinus medications, so it is not uncommon to be taking more acetaminophen than you intended. Always read the active ingredients in any medication you take, and never take more than 4 grams of acetaminophen a day.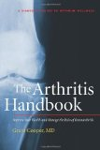 Continue Learning about Acetaminophen