A tummy tuck is designed to improve the shape of the abdomen by removing excess skin, excess fat, and tightening the abdominal wall. Learn more from Dr. Mark Sisco on behalf of NorthShore University HealthSystem about a tummy tuck.

A tummy tuck procedure involves making an incision just above the pubic hair line, removing the excess skin and fat, and tightening the abdominal muscle. There are three common tummy tuck techniques.

The mini tummy tuck is the technique of choice for those who just need to remove the fat just below the belly button. This technique requires only a small incision and does not involve the belly button.

The standard tummy tuck requires an incision from hip to hip. This technique involves also making a cut around the belly button and is useful for those who have excess skin and fat above and below the belly button.

The extended tummy tuck is similar to the standard tummy tuck except that the incision is extended beyond the hips to target the love handle area as well.

A tummy tuck procedure usually requires 3 layers of correction of the abdominal wall. Primarily, skin is removed after undermining and draping it in the operating room. Secondly, tightening of the inner muscles or the rectus sheath is performed by plication technique. And lastly, liposculpturing of the hips is often performed concurrently in order to smooth out the sides of the midriff area.

Women who are excellent candidates for tummy tuck often have either had children or have had significant weight fluctuation leading to increased skin laxity. In general, if you are able to remove skin from the suprapubic region, aka, where a cesarean scar would be placed, up to the belly button or umbilical area, then a patient is a good candidate for an abdominoplasty or tummy tuck. Skin tonicity is what differs patients' candidacy for abdominoplasty or tummy tuck versus liposuction. Increased skin laxity occurs with weight gain, pregnancy, weight fluctuations.

During an abdominoplasty procedure, it is important to address the muscles internally. The rectus abdominis sheath needs to be plicated or brought back to the midline by usually an interrupted suture method. Tummy tuck procedures are useful for women who are no longer considering childbirth as we do not normally tighten or plicate the rectus muscles until the patient is finished with pregnancies.

Tummy tuck procedures lead women to flatter stomachs, however, the sacrifice, of course, is the scarring which can be significant along the lower bikini line as well as around the belly button. Please consult your board-certified plastic surgeon for a procedure such as this. It does require skill and experience and judgment in order to perform this operation safely under general anesthesia.
Given the number of plastic-surgery shows on TV these days, you probably haven't seen this many flat stomachs since a Hawaiian Tropics bikini contest. Now, tummy tucks aren't for people with massive weight loss, but primarily for people who develop a football-sized pouch under their belly button (they're mostly done for women who develop a pouch after childbirth).

Here's how they work: The excess skin is pinched and the flap of skin is removed. On top of the rectus abdominis muscle (that's the six-pack muscle), you have a cellophane-like casing. It's a thick, leathery sac that wraps your innards together -- a little like a denser sausage casing. When you gain weight, not only does your skin stretch, but that casing stretches as well. In the tummy tuck, besides cutting and reconnecting the skin, doctors will also pull that casing back together so it's tight and flat. Women who have had large babies can have muscles on their stomach that have weakened and separated during the process, and no number of crunches will fix them, but plastic surgery will.

Another bonus: Because the rectus is attached to the external obliques (the muscles on the side of your torso), the tightening will improve overall tone of all your abdominal muscles -- potentially decreasing back pain and improving posture and lower-body strength.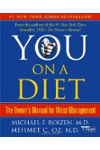 Continue Learning about Abdominoplasty Or Tummy Tuck