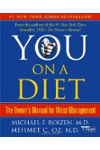 Given the number of plastic-surgery shows on TV these days, you probably haven't seen this many flat stomachs since a Hawaiian Tropics bikini contest. Now, tummy tucks aren't for people with massive weight loss, but primarily for people who develop a football-sized pouch under their belly button (they're mostly done for women who develop a pouch after childbirth).

Here's how they work: The excess skin is pinched and the flap of skin is removed. On top of the rectus abdominis muscle (that's the six-pack muscle), you have a cellophane-like casing. It's a thick, leathery sac that wraps your innards together -- a little like a denser sausage casing. When you gain weight, not only does your skin stretch, but that casing stretches as well. In the tummy tuck, besides cutting and reconnecting the skin, doctors will also pull that casing back together so it's tight and flat. Women who have had large babies can have muscles on their stomach that have weakened and separated during the process, and no number of crunches will fix them, but plastic surgery will.

Another bonus: Because the rectus is attached to the external obliques (the muscles on the side of your torso), the tightening will improve overall tone of all your abdominal muscles -- potentially decreasing back pain and improving posture and lower-body strength.