One of the things that surprise many patients is when their doctor suggests that the abdominal surgery be performed in two surgeries, rather than one. This is called staging and is very common in plastic surgery. Don't be surprised if your surgeon suggests this.

When a tummy tuck is staged in two surgeries, the first surgery may include removal of the skin and fat from the lower abdomen and liposuction of the hip area. The second surgery may include liposuction of the upper abdominal area above the belly button and below the ribs, as well as the sides of the abdomen above the hips (flank areas).

These areas should normally not be liposuctioned at the time of the initial surgery in order to reduce problems with blood supply to the flap. For safety purposes, I also like to wait four to six months after the tummy tuck surgery before I sculpt the upper abdominal area. Remember, safety and predictability is of the utmost importance when considering any form of plastic surgery procedure, so if it takes a few months and a couple of surgeries to get the best result, then that is the path to take.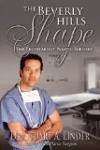 Continue Learning about Abdominoplasty Or Tummy Tuck