5 Workouts for Breast Cancer Survivors
These gentle workouts can help breast cancer survivors combat some of the effects of treatment, including pain, fatigue, stress and weight gain.
Medically reviewed in November 2020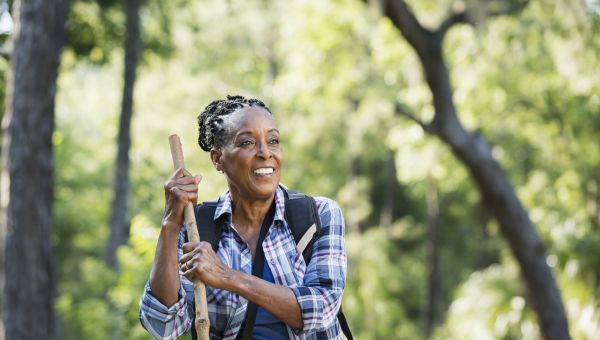 1 / 7
Exercise is an important part of staying healthy for everyone, but for breast cancer survivors, it can be a lifesaver. Studies suggest that survivors who exercise have less fatigue, pain and stress, as well as fewer instances of breast cancer recurrence and lower breast cancer mortality rates.
A good workout also helps to clear your mind, give your self-esteem a boost and help you feel like life is starting to get back to normal after long bouts of treatment.
Experts recommend that cancer survivors work out about 150 minutes a week at a low or moderate pace, but always talk to your healthcare provider before you begin any new exercise plan. Here are five gentle exercise to help you get started.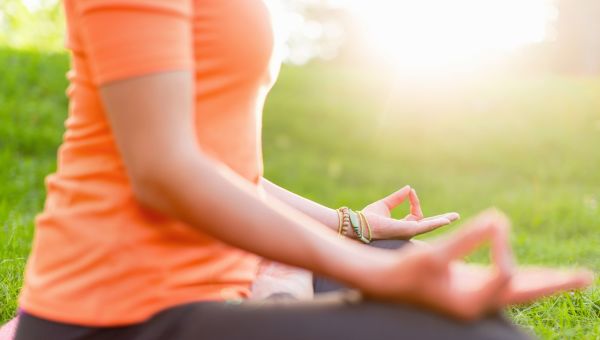 2 / 7
Yoga
For a workout that heals the body and the mind, try yoga.
Studies have found that breast cancer survivors who practice yoga experience less fatigue and immune-disrupting inflammation caused by cancer treatments.
Yoga also helps combat stress and anxiety, and can restore your strength, flexibility and vitality thanks to the meditative breathing common in most practices. And the more frequently you practice, the more benefits you'll receive.
If you're new to yoga, or are unsure how to begin, try this simple stress-relieving sequence to get started. Just be careful of poses that put too much weight on the arms. This could be painful, or in some cases, even harmful. 3 / 7
Running (or Walking)
While walking and running are great ways to stay in shape after treatment, running offers the most benefits to survivors.
A 2014 study published in The International Journal of Cancer suggested that women who ran lowered their risk of death from breast cancer by 40 percent for every kilometer they ran each day, while walkers lowered their risk by 5 percent for every kilometer walked per day. The study didn't prove a cause-and-effect relationship, but the findings were strong enough to make a case for lacing up those sneakers and hitting the tracks.
If running is too intense, walking is still beneficial. Studies show that it could reduce your risk of breast cancer recurrence by up to 40 percent. 4 / 7
Hiking
If you're looking to catch a breath of fresh air during your post-cancer workout, grab a friend and head out on a hike.
Hiking is a low-impact exercise that can boost your mood, reduce anxiety, increase bone density (which is important after chemotherapy) and limit oxidative stress, which may make your body better able to fight off potential breast cancer recurrence.
And when you go, don't forget those walking poles. A small study published in Integrative Cancer Therapy found that walking with poles helped breast cancer survivors increase upper-body strength 47 percent more than people who didn't use poles. Poles can also help improve range of motion and muscular endurance.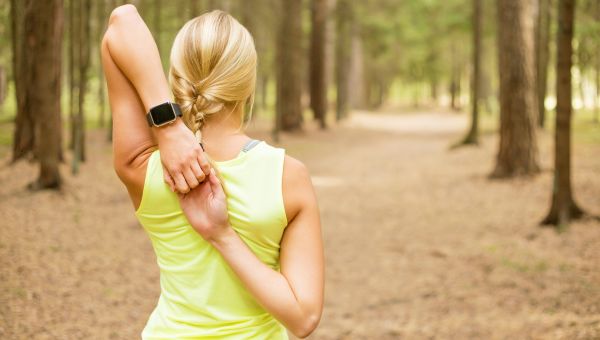 5 / 7
Arm and Shoulder Workouts
Arm and shoulder problems are common after breast cancer surgery. It can be tough getting dressed or even wash your hair, due to pain, swelling, numbness, weakness and tingling that can occur after surgery. But gentle arm and shoulder workouts can help combat those effects.
The American Cancer Society lists some great exercises that can help to reduce pain, boost strength and restore movement to your upper body.
Light arm and shoulder stretches can also help maintain and improve your ability to move your arm. 6 / 7
Gentle Weight Lifting
Many breast cancer survivors who've undergone surgery also experience a loss of strength and range of motion in their arms, back and shoulders. Invest in some light weights to give your upper body a boost.
Gentle weightlifting (using 2 to 3 pound weights) has shown to be safe for most breast cancer survivors, and may lower your risk for developing lymphedema, a condition that affects up to 70 percent of women who have undergone breast cancer surgery.
Slow, progressive weightlifting can also prevent muscle deterioration and help increase functioning in the upper body.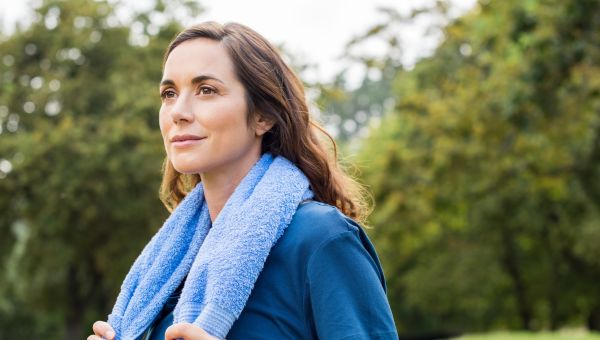 7 / 7
Tips for Staying Safe
As a cancer survivor, your body has been through a lot. And while exercise can help you regain your strength and peace of mind, it does pose a few risks.
Stay safe with these tips as you begin your new routine:
Work with your healthcare provider. Before you jump into any exercise program, consult your physician to find out which exercise is best for you and the risks involved.
Start slowly and remember to rest. Even a few minutes of exercise a day is beneficial, and you shouldn't feel pressure to push yourself.
Ignore the phrase, "no pain, no gain." If certain exercises are painful, stop and speak with your healthcare provider about potential modifications. Replay Slideshow