6 Fall Allergy Fixes
Beat pollen, ragweed, mold and other allergens with these proven tips.
1 / 8
The crisp bite of fall air means scarves, sweaters and playing in big piles of leaves. But thanks to those leaves—and other allergens such as ragweed and mold—fall can also signal another round of watery, swollen and itchy eyes, sniffling and sneezing.
A particularly humid and warm summer could encourage pollen-producing plants to grow, leading to even more runny noses in autumn, according to Stacy Silvers, MD, an allergist affiliated with Medical City Dallas in Texas. "The amount of rain we get in the spring also impacts the fall allergy season, especially in terms of ragweed—the most common fall allergen," he explains.
As the climate warms, experts predict allergy seasons will get longer, too, while air quality worsens.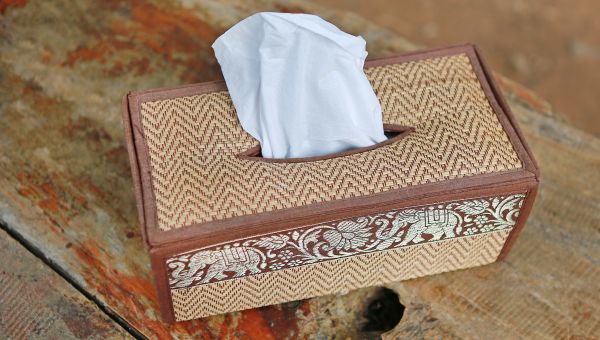 2 / 8
Allergy symptoms
Aside from itchy eyes and a runny nose, fall allergies can also lead to an itchy throat, itching inside the nose or ears, swollen eyelids or hives. Fatigue and irritability are possible reactions, as well. Severe ragweed allergies may trigger asthma symptoms such as coughing, wheezing and tightness in the chest.
Luckily, fall allergies don't mean you have to skip your favorite fall festivities. These quick tips can help you get a handle on your symptoms.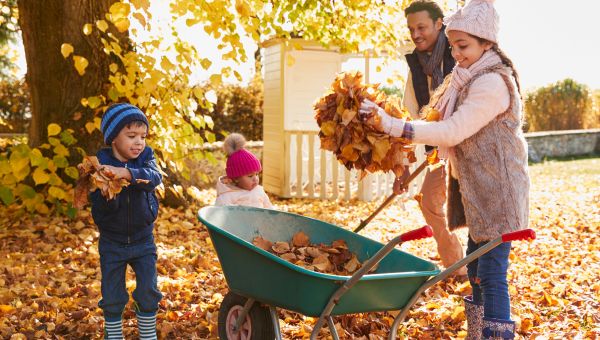 3 / 8
Skip out on yard work
If you have fall allergies, it may be worth it to pay a neighborhood kid or landscaper to handle your yard work. Big piles of leaves and mulch are breeding grounds for mold, especially when it's damp outside, cautions Dr. Silvers. So, gardening, raking and mowing could aggravate your allergy symptoms. 4 / 8
Move your daily workouts to the evenings
Going for an early morning or afternoon jog isn't the best idea if you're dealing with allergy symptoms. In rural areas, pollen counts are highest in the early morning hours. In cities, pollen counts may peak later in the day, between 10 a.m. and 3 p.m. Rain and cooler temperatures can help slow the release of pollen but exposing yourself when counts are particularly high can trigger the uncomfortable itching, swelling and runny nose commonly seen with fall allergies. When possible, opt for an evening workout, when pollen counts are lower. 5 / 8
Give your home an allergy-free makeover
With the weather turning, you'll probably be spending more time in your house. Try these fall cleaning tips to get rid of your indoor allergens.
Invest in a dehumidifier, especially for damp areas like the basement. This can help prevent the growth of mold and mildew.
To reduce dust mites, change out your air filter before cranking up the heat for the first time. Frequently washing blankets and bedding is another way to keep these allergy-inducing pests at bay.
Close windows and doors, even on those nice fall days, to keep outdoor allergens from getting in the house. 6 / 8
Wash away allergens
A hot shower will rinse off pollen and other allergens from your skin and hair, and a quick trip through the wash will help eliminate them from your clothes, advises Silvers. It's also a good idea to wash your hands throughout the day. This will help keep pollen away from your nose and mouth when you touch your face.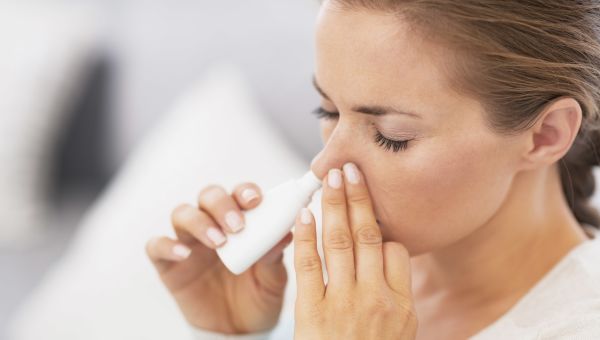 7 / 8
Try a nasal rinse
"I'm a fan of sprays or rinses like the neti pot," says Silvers. "Using them at the end of the day when you're done being outdoors can help remove some of the pollen from the nose."
These rinses flush the nasal passages with a salt water solution, washing away dust, pollen and other allergens.
Using unclean tap water can lead to a serious infection. Be sure to fill a clean, glass jar with distilled water or tap water that was boiled and cooled. Premixed solution packets can be purchased at a drug store. You could also prepare your own solution, using 1 teaspoon of baking soda and 1 to 1.5 teaspoons of pickling or canning salt, which is pure and dissolves easily. Do not use regular table salt, which may contain other chemicals.
Talk to your doctor before trying a neti pot, nasal irrigation syringe or squeeze bottle—overuse could potentially irritate the mucus membranes in the nose. Be sure to read all instructions for use and care of these products, as they vary by manufacturer. And discard any salt water solution that you don't use within one week.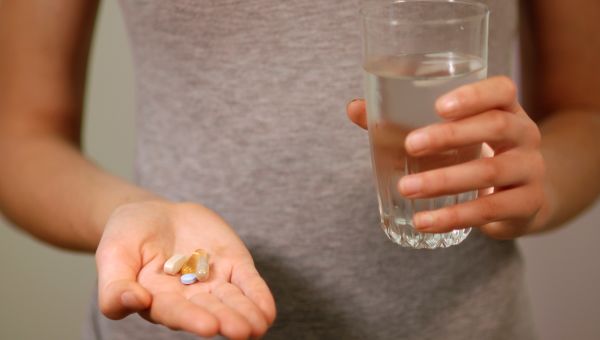 8 / 8
Manage allergies with meds
If you suspect that you have seasonal allergies, it's important to talk to your HCP about what lifestyle changes or treatments could help provide you with some relief. If you know you're a seasonal allergy sufferer, discuss your options before your symptoms arise.
Over-the-counter antihistamines, eye drops or oral medications may help, as can steroid nasal sprays and decongestants.
For people who want to steer clear of medication, Silvers recommends allergy shots to build the body's tolerance for certain allergens over time. The effects can last from years to up to a decade or more, depending on the person. Replay Slideshow