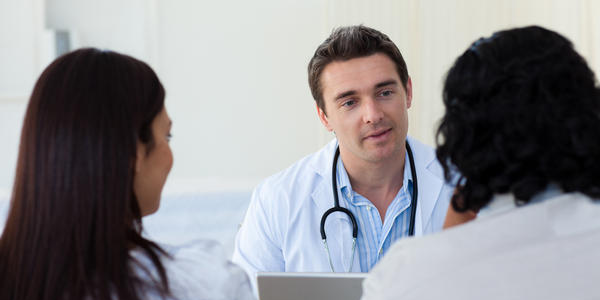 Sometimes people find it easier to go seek out more modern forms of treatments because they know that they are not going to be conned. Others prefer western medicine because it's the only way that they can get their medical reports. After all, when you see a doctor, he or she will analyze your symptoms and let you know what is wrong with you. He or she will additionally tell you the most common explanations for your illness and if need be, will conduct several tests. After getting your test results, a modern doctor will usually prescribe you with medicine to deal with your condition. These are the components of a basic reference report.
A reference report is important to patients because it prevents them from being conned. In the case of western doctors, that report is usually written by the doctor in the hospital. But until now individuals seeking alternative treatments have not had a way of getting their hands on reference reports.
Reference Reports in Traditional Chinese Medicine Clinics
Reference reports are an important tool for any patient. After all, they enable you to understand the cause of your condition. Secondly, they guide you on how to treat the condition using the guidelines from your doctor. Finally, reference reports act as proof that you got services from a given clinic.
Traditional Chinese Medical clinics offer alternate eastern treatments to most diseases. In the past, you had to travel all the way to Asia to get these treatments. Fortunately, that all changed with the opening of online traditional Chinese medicine clinics such as DiagnoseMe.com and Sanlida Online Clinic. Using an online clinic can be tricky since you're not sure which site is legit and which one to use. If you want to get a comprehensive reference report, however, you had best just stick to Sanlida. DiagnoseMe.com will give you reports, but these reports only highlight possible causes of your condition.
Sanlida Online Medical Clinic is one of the very few traditional Chinese medicine online clinics in operation. To use the site, you have to first create an account then log into your profile. From there, the site will direct you to list your symptoms in two groups. Under the Constitution List, you can write about your physical symptoms among others. That covers the state of your skin, eyes and even tongue. For the Symptoms and Disease List, you get to outline the conditions that you have. It could be a blood disease or just a degree of sweating. After you upload both lists and some audiovisual evidence to the site and pay for the service, Sanlida assigns you a doctor.
You can
talk with doctor online
via message for as long as you want. He or she will look at your symptoms and come up with a detailed report. Sanlida also uses proprietary software to ensure that the report is accurate. These are some of the highlights you can expect to have on your reference report:
A recap of your symptoms list
A diagnosis showing what each symptom indicates
A treatment plan recommended by your doctor and;
A prescription detailing how to use herbal remedies to fight your condition
Sanlida also offers you the option of buying ready-to-use personalized pills for your condition with your report. Once you order from the site, you can track the shipping and receipt of your prescription capsules.