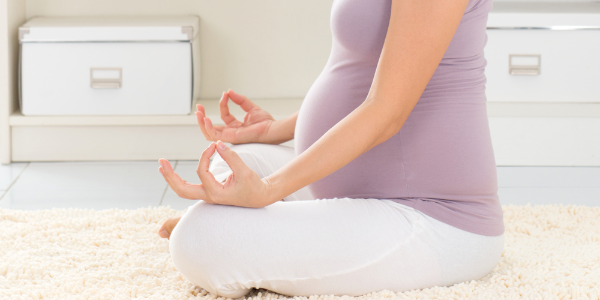 In the old days, pregnant women were treated like they had some sort of illness and were advised not to exercise. Today, this type of advice just sounds absurd! Moderate exercise is one of the best things you can do for yourself and your baby during pregnancy. It will help your body cope with all the changes it's going through, will help prevent gestational diabetes, will build your strength and stamina in preparation for labor and delivery (which also reduces the likelihood of cesarean section), and is the absolute best way to reduce rising levels of stress andanxiety, which is critical.
An abundance of stress and anxiety can harm both you and your baby. Stress has been linked to premature birth, neurodevelopmental disorders, anger, and even allergies. Furthermore, untreated stress and/or anxiety will dramatically increase your chances of developing depression after the baby is born, so it's best to manage your stress levels throughout pregnancy with calming, brain-healthy exercises.
Yoga is a perfect choice for expectant mothers because it doesn't elevate the heart rate above 140 beats per minute and won't leave you breathless, which could compromise the oxygen supply going to your baby. Plus, it's fantastic for both strength and serenity, and a new study has confirmed it!
Published last week in the Journal of Depression and Anxiety, the study monitored 59 first-time pregnant women over a span of 8 weeks. The women were randomized into two groups: a weekly yoga class group and a treatment-as-usual group. Researchers asked both groups to self-report their stress and anxiety levels, while also recording cortisol (stress hormone) levels at both the first and last session of the 8-week course.
The outcome was impressive!
The pregnant women who attended yoga class every week for 8 weeks experienced less anxiety, compared to those who didn't do yoga.
A single session of yoga was found to reduce self-reported anxiety among the women by one-third, and reduce cortisol levels by an average of 14%.
If you often experience elevated stress levels or are anxious about giving birth, I suggest that you try yoga! If there isn't a studio where you live (or you are nervous about taking your first class in a room full of strangers) there are some great online classes to try.