10 Worst Cities for Alcohol Abuse
Drinking too much alcohol can make your RealAge significantly older.
Medically reviewed in September 2020
1 / 12
Does Your City Have a Drinking Problem?
Overdoing it on the alcohol (guzzling more than two to four drinks daily) can make your RealAge up to 3.5 years older if you're a man and 7.3 years older if you're a woman. "The big organ we see that's damaged by excessive alcohol is of course the liver," says Keith Roach, MD, Chief Medical Officer of Sharecare and co-creator of the RealAge Test. Binge drinking (four or more drinks at a time for women, five or more for men) is even worse. "Excessive alcohol consumption doesn't increase heart disease risk, but binge drinking does," says Dr. Roach.
Since what qualifies as drinking in moderation is different for men and women, the worst cities for alcohol abuse are different for each. 2 / 12
1. Memphis/Knoxville
Folks in Tennessee may be partying a bit too much. When it comes to alcohol abuse, women from Memphis and men from Knoxville top our list. Both cities are in the top 10 for strong social networks, and drinking tends to be a social activity. "We use alcohol socially because it tends to break down inhibitions and makes it easier for people to open up and have a good time," says Roach. The iconic, club-lined Beale Street in Memphis and the University of Tennessee in Knoxville add plenty of opportunities for residents to get their drink on. 3 / 12
2. Salt Lake City/Louisville
While Salt Lake City is largely populated by non-drinkers, The Crossroads of the West has a surprising number of women who drink heavily and binge drink, and a small number who drink in moderation. "Healthy drinkers have a mortality risk about 14 percent lower than non-drinkers," says Roach. "But binge drinkers and heavy drinkers have up to a 100 percent increase." Considering all of the whiskey distilleries in Kentucky, it's not a huge surprise that Louisville men are guzzling more drinks than they should. Unfortunately, excessive drinking is one of a handful of unhealthy habits for residents here. This Kentucky town is the oldest city in America according to RealAge Test data.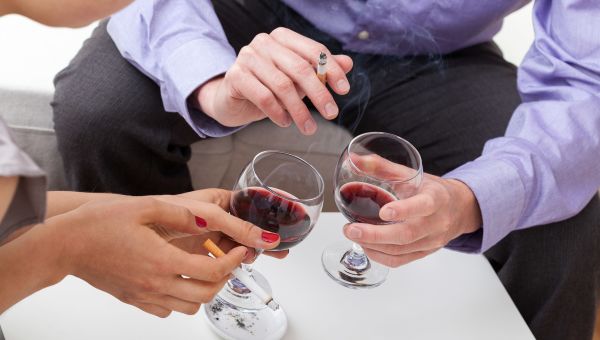 4 / 12
3. Jacksonville/Greenville
Unfortunately for this college town, women's excessive alcohol consumption is just one of a host of unhealthy habits. J-Ville is also one of the worst cities for smoking, and one study found that people crave nicotine when they drink, and alcohol more when they smoke. Folks in Greenville, South Carolina, battle a lot of stress, poor income and high unemployment. "Many who [struggle with] unemployment turn to alcohol or drugs to mitigate the sense of helplessness they feel," says addiction expert George Joseph, LCDC.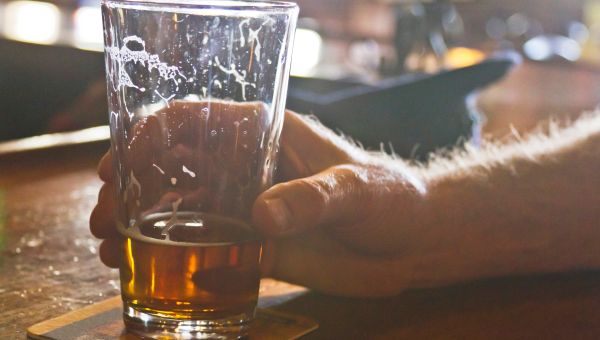 5 / 12
4. Knoxville/Oklahoma City
We've already seen Knoxville on our biggest drinking cities list—as the worst for alcohol abuse in men. It's also fourth for women. Men in Oklahoma City are hitting the booze more than they should, coming in at number four on our worst cities list. All that drinking could also be why OKC is one of the worst cities for oral health. According to the American Dental Association, excessive alcohol consumption increases a person's risk of developing tooth decay. 6 / 12
5. Columbus/Portland
It's not a huge surprise that Columbus is the fifth biggest drinking city for women. There, you can buy a shirt calling C-Town a "drinking town with a football problem." Portland is our first West Coast city to make it on our alcohol abuse list. Nicknamed "Beervana" and "Brewtopia," this Oregon town loves its beer. In fact, Portland is home to the largest craft beer festival in North America. No wonder it's the fifth worst city for alcohol abuse in men.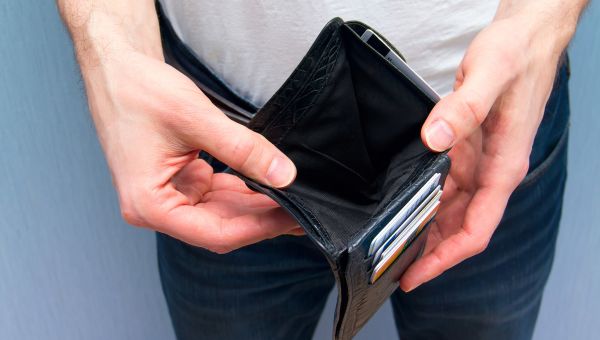 7 / 12
6. Greenville/Greensboro
People in the Carolinas sure like their alcohol. Greenville, South Carolina, is the sixth biggest drinking city for women. All that alcohol could actually be why Greenville residents have some of the highest rates of diabetes in America. "Alcohol is a carbohydrate, and excess carbs put stress on your body's metabolism and increase the risk for diabetes," says Roach. Greensboro, North Carolina, the U.S. city with the lowest income levels, is the sixth worst city for alcohol abuse in men, and the second oldest city in America.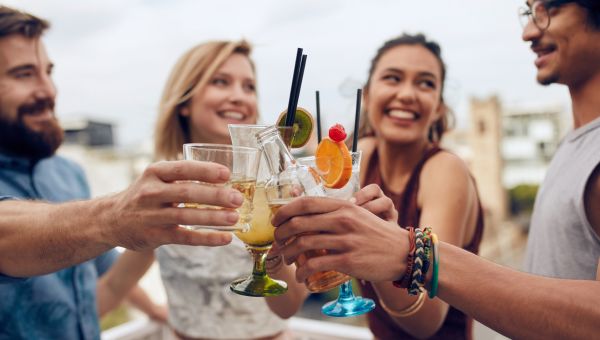 8 / 12
7. Louisville/Jacksonville
We already mentioned how the men in Louisville drink a lot, but women aren't far behind—making it the seventh biggest drinking city for women. The men of Jacksonville may be knocking back too many brewskies at the Jacksonville Jaguars football games. This Florida town is the seventh worst for alcohol abuse—and the third worst city for women.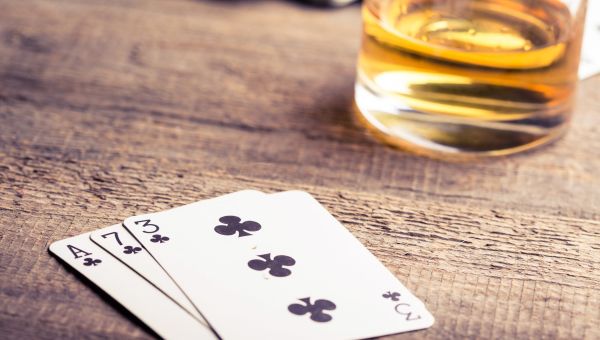 9 / 12
8. Raleigh/Las Vegas
When it comes to drinking too much, Raleigh women come in at number eight. The City of Oaks is home to North Carolina State University and near two other universities. College students may be driving up rates of alcohol consumption—but all that drinking doesn't get in the way of residents' sleep. Raleigh is the seventh best city in America for getting shuteye. Out West, Sin City takes the number eight spot for men. Between the clubs and casinos in Las Vegas, it's surprising it's not the worst city in America for alcohol abuse. 10 / 12
9. Cincinnati
Cincinnati is the second city in Ohio to make our biggest drinking cities list. It's number nine for alcohol abuse in both men and women. Cincy is actually a mecca for beer drinking. This Ohio town is home to Oktoberfest Zinzinnati, the largest Oktoberfest celebration in the United States. In the spring Cincinnati also hosts Bockfest, the oldest and largest bock beer festival in the country.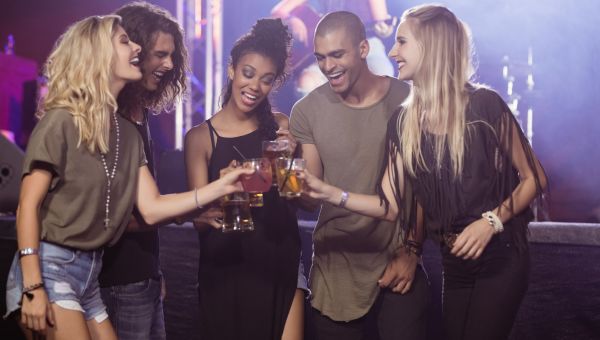 11 / 12
10. Oklahoma/Nashville
Rounding out our top 10 cities for alcohol abuse are Oklahoma City for women and Nashville for men. (We're sensing a theme in Tennessee with big drinkers.) The "home of country music," Nashville has tons of clubs and bars with loud, live country music—which may be making people drink more. One small study found that people believe booze tastes better when listening to loud music, causing you to drink more, faster. Nashville is also on the top 10 list for social networks. 12 / 12
Top 10 Cities for Drinking in Moderation
Excessive alcohol consumption and binge drinking can put immense pressure on your vital organs, jeopardizing your health and making your RealAge much older. However, there is a clear association between moderate alcohol use and decreased risk of heart disease. Here are the top 10 cities for drinking alcohol in moderation—also broken down by women/men—and a handful of them are on our youngest cities in America list.
1. Minneapolis/Buffalo
2. Boston/Chicago
3. Milwaukee/Hartford
4. Rochester/San Diego
5. Buffalo/San Francisco
6. Pittsburgh/Virginia Beach
7. Providence/Denver
8. New York/Memphis
9. Philadelphia
10. Chicago/Miami
Find out if you're older or younger than what the calendar says. Take the RealAge Test. Replay Slideshow