The world's most definitive
measurement of
well-being
With more than 3 million surveys completed to date in the United States and across the globe, the world looks to the Gallup-Sharecare Well-Being Index™ as the definitive measure of well-being in communities, states and across populations.
DOWNLOAD REPORTS & SUBSCRIBE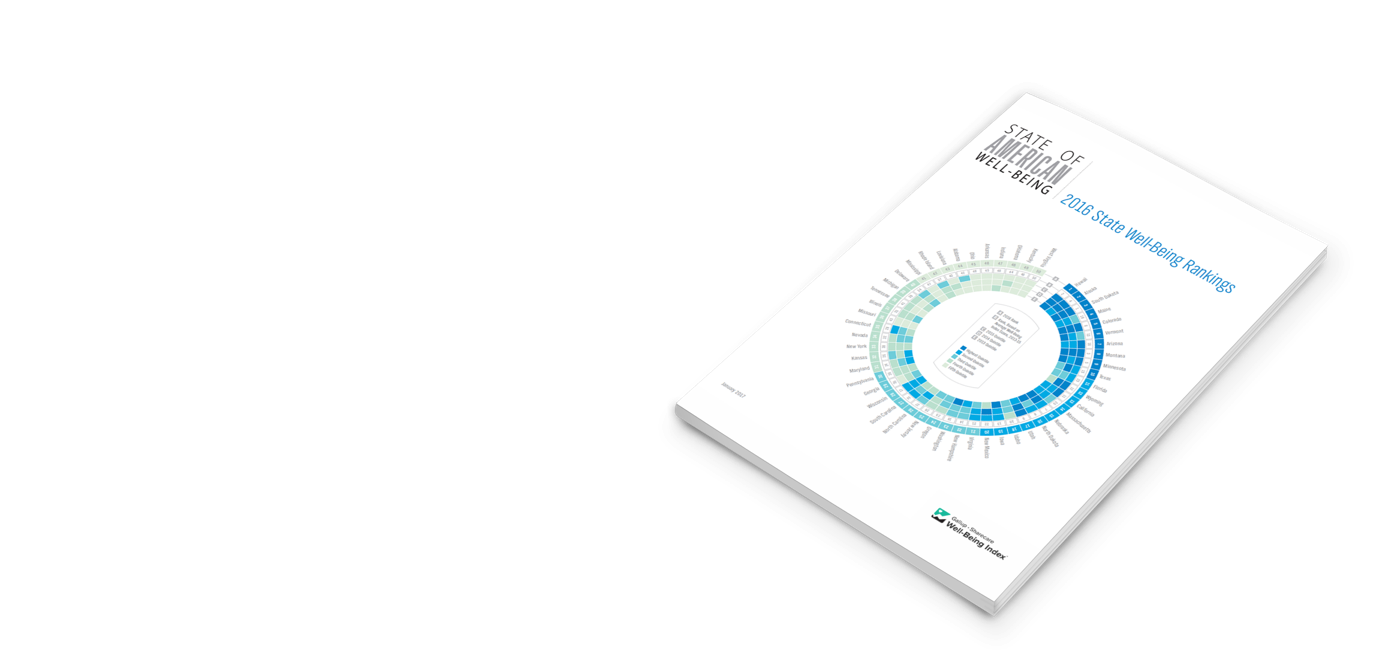 Advancing well-being to
improve global
health and
human performance
The partnership between Gallup and Sharecare merges decades of clinical research, health care leadership and behavioral economics expertise to track and understand the key factors that drive greater well-being for individuals and populations.
For employers, health plans, health systems, and community leaders, this holistic view of health provides the framework for understanding the underlying root causes of poor health. Our data and insights on well-being inform more effective strategies to encourage sustained lifestyle changes that allow people to thrive and perform to their highest potential.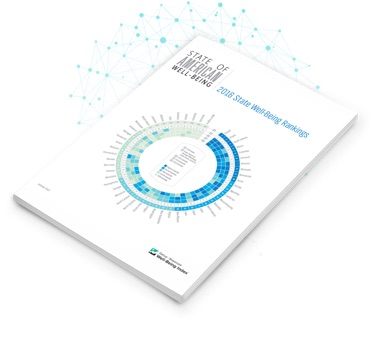 Harnessing the power of data – on both a macro and micro level – is part of our DNA; and enables us to create a highly personalized experience for each person using our platform, and empower every partner to better understand how their population is progressing on the path to be happier, healthier and more productive
Chairman and CEO, Sharecare
3M+
Surveys Completed
Globally Since 2008
1st
Ever daily assessment of well-being
95%
Coverage of U.S. adult population
A comprehensive view
of well-being
Well-being is a concept that captures the important aspects of how people feel about and experience their daily lives. Encompassing more than just physical health or economic indicators, well-being includes five essential elements: purpose, social, financial, community, and physical.
LEARN MORE ABOUT THE WELL-BEING INDEX
ONE
Purpose
Liking what you do each day and being motivated to achieve your goals
TWO
Social
Having supportive relationships and love in your life
THREE
Financial
Managing your economic life to reduce stress and increase security
FOUR
Community
Liking where you live, feeling safe and having pride in your community
FIVE
Physical
Having good health and enough energy to get things done daily
2016 state
well-being rankings
2016 ushered in a record high year for overall well-being within the U.S., including historically low smoking rates, frequent exercise at a nine-year high, and the highest scores recorded on several healthcare access measures, including health insurance coverage.
However, chronic diseases such as obesity (28.4%), diabetes (11.6%) and depression (17.8%) are now at their highest recorded points across nine years of successive measurement.
Highest Quintile (1 – 10)