10 Best Cities for Strong Social Ties
Find out which cities have residents with the strongest social networks.
Medically reviewed in September 2020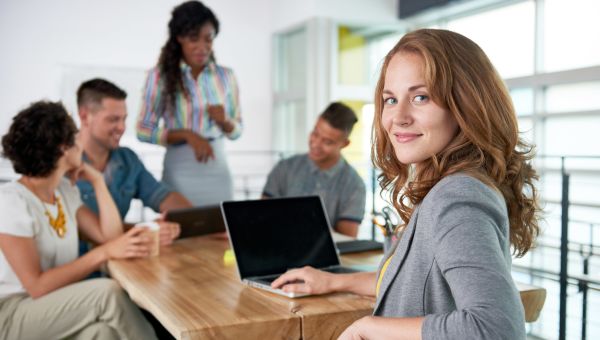 1 / 12
Anti-Aging Benefits of Strong Social Networks
Having a strong social network (not Facebook or Twitter, but real face-to-face or phone interaction) doesn't just make you feel better; it can make your RealAge younger: up to 2.6 years younger for men and 2.5 years for women. "Friends and family are a way of mediating the stress in our lives," says Keith Roach, MD, Chief Medical Officer of Sharecare and co-creator of the RealAge Test.
Studies show that social connections protect you from high blood pressure, stress, inflammation and memory loss. "If you have a whole bunch of people you small talk with, that's not helpful," says Dr. Roach. "It's really about close friends you call up when things are bothering you." 2 / 12
1. New Orleans, LA
"The Big Easy" is the big winner. New Orleans is home to Tulane and Loyola Universities, and college is typically a key time for generating close friendships. The city's also ranked in the top 10 for employment. A study from Lancaster University says that friendships formed in the office are more emotionally supportive than other relationships. Sadly, having strong social ties is one of the few healthy habits for residents here. New Orleans is the fifth-oldest city in America, ranking in the bottom 10 for things like exercise, marital status and good blood pressure. Residents here also eat the most red meat, which ups heart disease risk. 3 / 12
2. Louisville, KY
Strong social ties may be the only saving grace for "Derby City" residents. Louisville is the oldest city in America. Residents here skimp on fruits and vegetables, don't manage stress well and rarely seem to exercise, giving them some of the highest rates of cholesterol and blood pressure in the country. But despite these unhealthy habits, at least the people here have plenty of close friends and family to lean on. 4 / 12
3. Knoxville, TN
"K-Town" is our third best cities for having strong social circles. This may be why Knoxville is number one for preventing falls in seniors. Research shows that getting together with friends makes you twice as likely to avoid disabilities in old age and boosts your chances of being mobile by 150%. This Tennessee town is also in the top 10 for happy marriages. "A close marital status and happy marriage is one of the most important social interactions you can have," says Roach. 5 / 12
4. Indianapolis, IN
Home of the Indy 500, Indianapolis is our fourth top city for social networks. This may be partly because residents here rank in the top 10 for controlling their tempers. People who frequently respond to situations with anger tend to have greater levels of family conflict and lower levels of social support. Indianapolis is also in the top 10 for happy marriages. 6 / 12
5. Greenville, SC
There's no shortage of close friends and family in Greenville. This South Carolina town is ranked fifth for strong social networks and third in the country for happy marriages. While emotional connections are a big plus for residents, Greenville is the seventh-oldest city. Residents are dealing with way too much stress, don't eat healthy, rarely exercise and skimp on sleep, all factors that may explain why they have such high rates of diabetes and high levels of C-reactive protein, a marker of inflammation. 7 / 12
6. Memphis, TN
If Memphis residents are singing the blues, at least they are doing it together. "The River City" is number six when it comes to having strong social ties. In fact, these close relationships with friends and family may be part of the reason why Memphis is ranked the least angry city and is in the top 10 for the least stressed. "So often when we have stress, just talking about it with someone with a sympathetic ear is really very key, even if you don't solve the problem," says Roach. On the downside: These Tennesseans have some of the highest rates of hypertension and diabetes, making Memphis the ninth-oldest city. 8 / 12
7. Charlotte, NC
Besides being one of the best cities for happy marriages, Charlotte has something special that may contribute to their strong social networks: church groups. Charlotte, nicknamed "The City of Churches" back in the 1800s, is home to over 700 places of worship. According to Roach, only a few social groups make a big impact on a person's RealAge, and church groups (along with crafting groups) are one of the strongest social networks of all. Roach says that professional groups have almost no RealAge benefit. 9 / 12
8. Nashville, TN
Tennesseans must know a thing or two about close relationships: Nashville is the third city from the Volunteer State to make it on our Top 10 List for social networks. That may also be why Nashville is the sixth least angry city. "Having a support system means having someone to talk to when you feel stressed, which can help relieve some of the pent-up feelings that can contribute to anger and frustration," says John Preston, PsyD. Plus, "Music City" is home to a handful of colleges and universities, including Vanderbilt University and Tennessee State University, and college is a great place to make close friends. 10 / 12
9. Oklahoma City, OK
They may be the ninth-best city for having close connections with friends and family, but unfortunately, Oklahoma City residents aren't doing much else to stay young and healthy. The city is one of the worst for oral health, C-reactive protein, blood pressure and exercise. Residents also eat way too much red meat and not enough fruits and vegetables, making Oklahoma City the fourth-oldest city in the country. 11 / 12
10. Columbus, OH
Rounding out our top cities list is Columbus, Ohio. Home to The Ohio State University, this college town has plenty of bars and restaurants. That's a plus when it comes to spending time with friends: According to one UK study, socializing in pubs is one way people who age well tend to build strong social ties. Just don't overdrink (Columbus is fifth for women who drink too much alcohol). 12 / 12
10 Worst Cities for Strong Social Ties
Taking an interest in other people may significantly improve your outlook on life and your long-term health. But a lack of friends is linked to poor health. Find out which cities are lacking in the social network department.
San Francisco, CA
Sacramento, CA
Phoenix, AZ
Los Angeles, CA
Seattle, WA
Austin, TX
Minneapolis, MN
Las Vegas, NV
Houston, TX
San Diego, CA
Find out if you're older or younger than what the calendar says. Take the RealAge Test. Replay Slideshow