Teens with ADHD may struggle with the following problems:
Having trouble paying attention in class
Finding it hard to sit still
Talking with others during class
Getting bad grades
Handing papers in late
Losing papers
Forgetting homework assignments
Not listening to others
Not following directions
Sometimes teens with ADHD think that they are not on the same playing field as others, but that is not true. ADHD does present many challenges for teens -- including difficulty concentrating, feeling driven by motor and impulsiveness. ADHD comes with gifts as well as challenges. If you can learn to find your gifts and interests you can use those to build your motivation and confidence.
Some gifts in teens with ADHD include:
Creativity
Emotional Sensitivity
Excitability
Wide-ranging curiosity
Passion
Sociability
The need for change
Quickness
An innovative mind
Emotional expressiveness
The need for stimulation
Imagination
The need for activity
Strong will
Flexibility
Dreaminess
The ability to solve problems
Vision
A preference to create structure rather than following it
A preference for learning by doing rather than listening
ADHD (attention deficit/hyperactivity disorder) is a learning disorder that develops when communication between neurons doesn't exactly work the way it'd supposed to, so ADHD sufferers have a harder time concentrating and focusing on a given task. It's as if the ADHD brain receives information but cannot process it and file it away efficiently. This constant barrage of daily stimuli is overwhelming to the person with ADHD. When the disorder seriously impairs learning, the doctor usually recommends a psychostimulant medication to help optimize performance and concentration.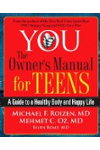 Continue Learning about Your Mind